Regular price
Sale price
$18.00 USD
Unit price
per
Sale
Sold out
"Raw silk noil" is a nubby fabric that is ideal for exfoliating the face and stimulating circulation of the skin.
The somewhat rough texture softens over time, with repeated washings.  Safe for all skin types. I keep my cloth in the shower to remove dead skin cells, make-up, and "sleep crust" shed by the eyes during sleep. Hang up to dry and it's ready for use the next day.
Raw silk is made up of sericin fibers running in different pattern directions.  Sericin is noted for improving skin elasticity and carries anti-aging, anti-wrinkle factors. Packed with 18 amino acids, it's often found in cosmetics as well as wound therapy for regenerative healing.
Using your Raw Silk Noil Washcloth:
briefly soak the cloth in warm-to-hot water for a few minutes to soften the texture.

place the cloth on your face and gently scrub in a light circular motion over your washed face.

focus primarily on any problem areas.
use daily or 2-3 times a week with or without your cleanser.
Care of your Raw Silk Noil Washcloth:
your washcloth can be hand washed or machine washed on a gentle setting.

Use a gentle detergent without bleach, peroxide, or citrus, since harsh additives can break down the 

silk fibers.
Shipping & Returns

Free shipping on orders over $75.

100% money back guarantee. Contact us if you need a refund.

hello@hardlotion.com
Share
View full details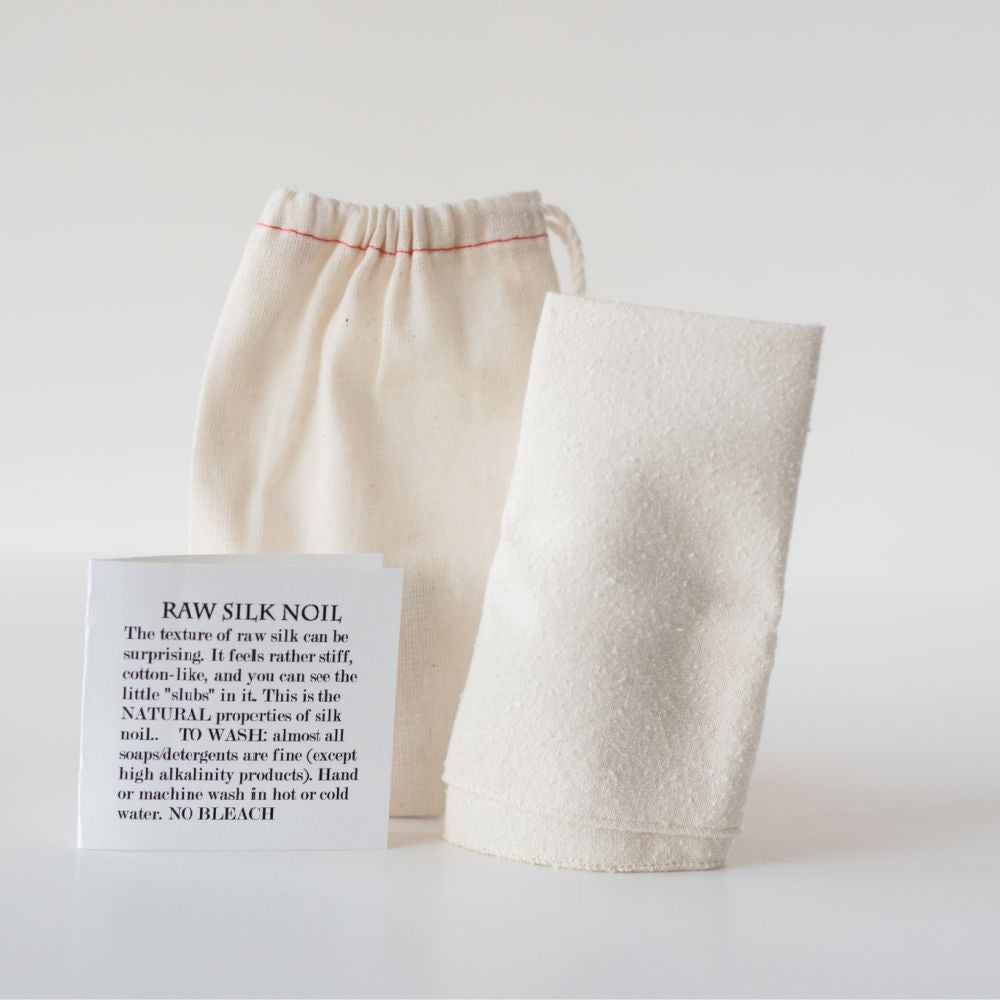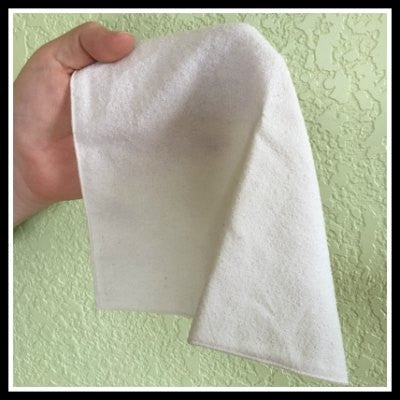 Raw Silk Noil Washcloth
I love this washcloth. My skin feels so smooth. I wish I would have been using this cloth to wash my face all this time!
Raw silk washcloth
Love this raw silk washcloth! I can feel a difference in my skin I'm just 2 weeks.
exfoliate!
Awesome little face cloth and worth every penny. I love the way the cloth feels on my skin...not rough but just enough to remove any dead skin. I bought the avocado face soap with this and i am loving it!!
Raw silk
This works great with the Avacado face wash soap! My husband said your face is shiny! I knew what I used different!
raw silk noil washcloth
I like these very much. This is the third one I've ordered. The first one is completely worn out.
Wonderful for face
I have used one of these for a long time, so I needed to get some new ones. Highly recommend for exfoliating the face.
Raw Silk Cloth
I like the raw silk cloth and they way it gently exfoliates.
my 15 year old daughter loves it!
I have one of these and I love how it exfoliates my dry skin, especially in the winter. I decided to get my daughter one along with a bar of the avocado facial soap. She used them last night and commented today how super soft her face feels. :) I think we have a winner!
Simple and Natural
I have been using the noil washcloth for over a year now. I got this one to replace the first cloth which went missing while on vacation :( It is wonderful for exfoliation! You soap up with the avocado soap, let the soap work for a minute or so, then use the cloth. Rub it gently over your face in a circular motion (like the instructions say :). Don't scrub, or you will get more skin removed than you want to. The dead, dry, dull layer of skin is rubbed off. Splash your face with cool water, pat dry, put on some emollient, and you are ready to face the day. Great for those who like an uncomplicated life.