Regular price
Sale price
$15.00 USD
Unit price
per
Sale
Sold out
PRODUCT AS BEEN DISCONTINUED AS OF 9/1/2023
⭐⭐⭐⭐⭐ "This bug bar works well to keep the biting pests at bay. I rubbed it on my children's exposed skin, and it smelled good while it helped them avoid bites." -Karen
Have you ever started to take a bite of your fresh-off-the-grill, BBQ'd hamburger only to have a nearby bug repelling spray hit your nostrils and ruin the flavor? Meet a bug repellant that doesn't reek of chemicals, is free of Deet, and naturally nourishes your skin while keeping the pesky mosquitoes and bugs away. 
The Bug Block not only acts as a lotion, but doubles as a bug repellent.
Ingredients: 76 degree naturally refined coconut oil, unbleached beeswax, naturally refined shea butter, essential oils of citronella, cedarwood, and rosemary.
No Deet!
Have questions about the essential oils used in our Bug Block? See full report here.
Features
Long-lasting lotion
Non-greasy
Nourishes extremely dry skin
Relieves some cases of mild eczema
Travel-friendly
Bug-repelling
Shipping & Returns

Free shipping on orders over $75.

100% money back guarantee. Contact us if you need a refund.

hello@hardlotion.com
Share
View full details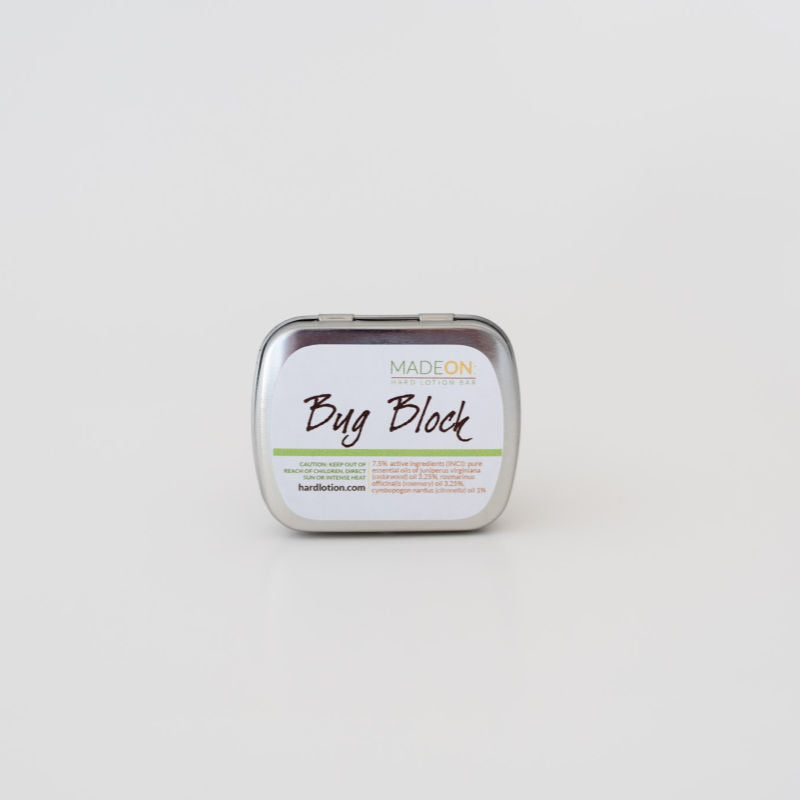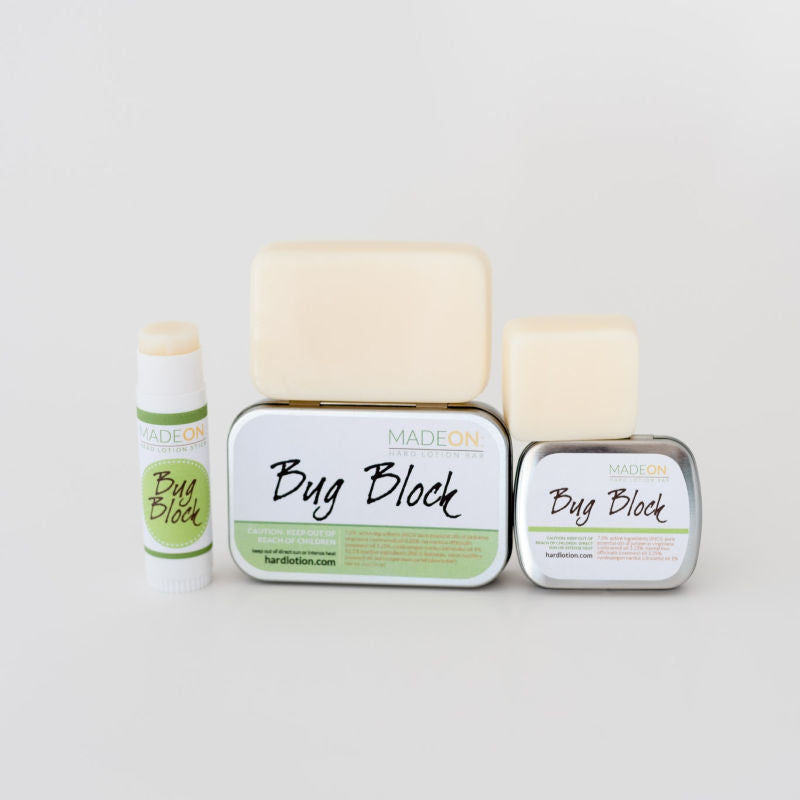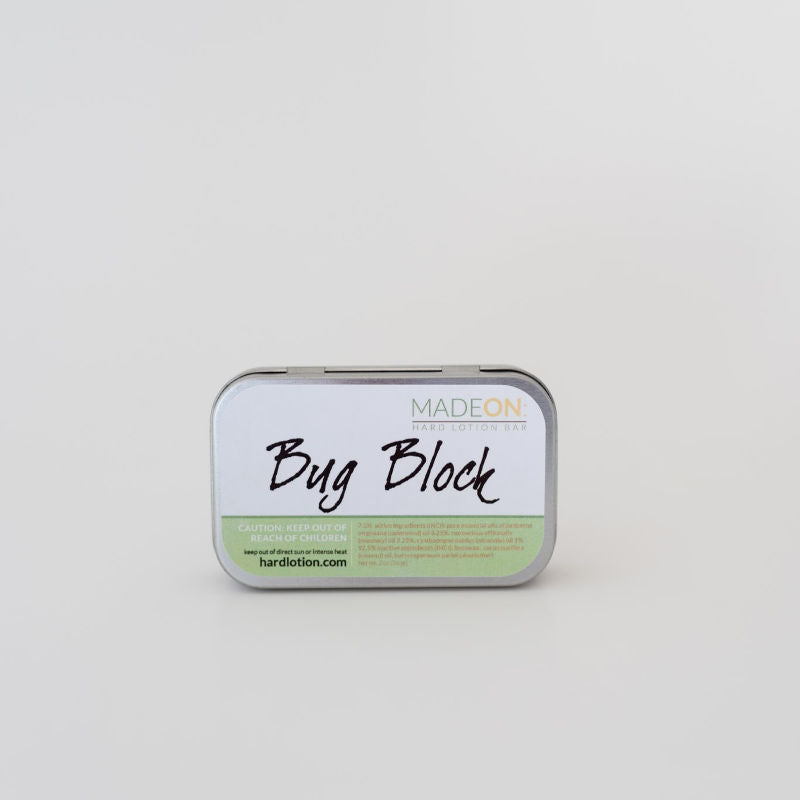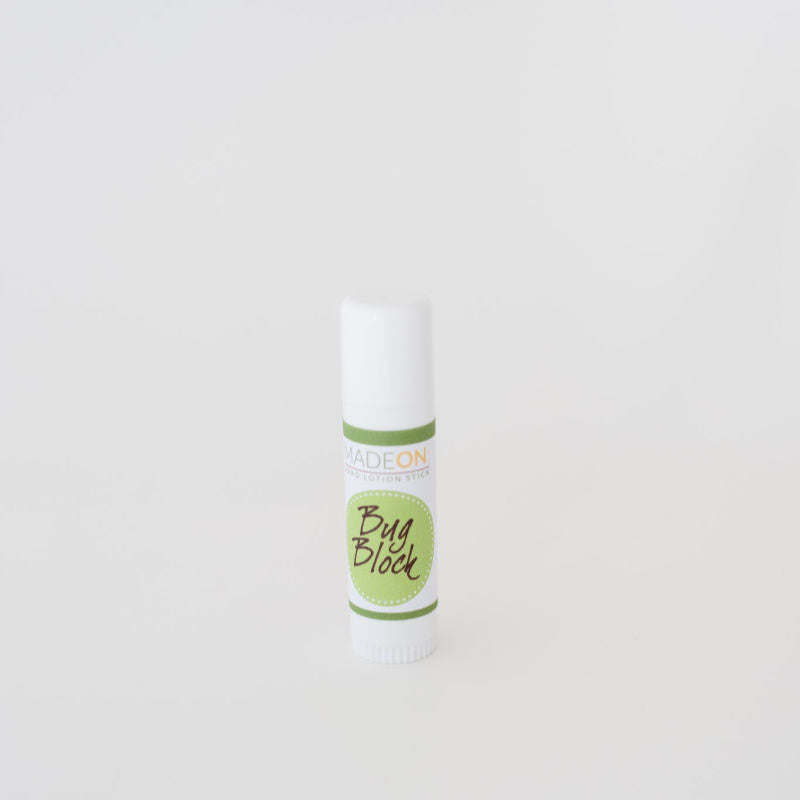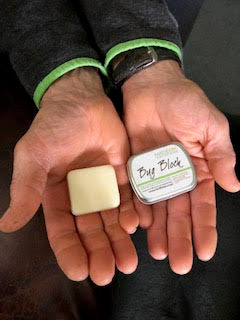 Effective for keeping most bugs at bay!
I like the bug balm. I wish I could have purchased the larger size, but was happy to get several of the small size. I got my order in too late. My husband and I have been working out in the yard a good deal lately. The bugs have been horrible. He had been using cutter brand bug spray and I cringed every time I saw him put it on, due to the chemicals in it. I got Renee's Bug Balm and he has starting using that. He told me he is happy with it. Effective and pleasant smell as well as easy to apply. I have enjoyed it as well! I hope she decides to make it again next year!
Keeps the bugs away
Even keeping the little tin open by my bedside, kept mosquitoes away during the night. And the citronella smells good, so much better than deet!
Best bug block ever!
I love this stuff! It is a must have for Texas summers. It's not greasy or sticky, it smells good and it protects from bug bites! Also love that it's non toxic. Highly recommend!
Works nicely
I like the bug block bar. It is easy to apply and unlike a spray, it only goes where I want it to go. It works pretty good at keeping the bugs away and I know there is nothing toxic in it.
Not yet.
To early in the season. Bugs are not biting but I'll be ready.
Bug Block
Haven't used this, yet. Took one to family in Maine. They will use it there, I'm sure!
Bug Block
I want to use Bug Block on toddlers, do I use before or after being bitten by insects? Do I need to wash out the lotion after done? Thanks you!
We recommend for ages 6+ but you can use your discretion based on your child's sensitivity to citronella, cedarwood, and rosemary.
No need to wash off after use... use as a wonderful lotion!! :)
Bug block
I bought the stick of bug block this time. It works well and is less messy to apply. Works great on keeping the flys and mosquitos away while I'm working in the yard.
No bugs on me...
I love this and use it everyday during the summer especially! Shared some with a friend this weekend - as she was going hiking.