Regular price
Sale price
$11.00 USD
Unit price
per
Sale
Sold out
⭐⭐⭐⭐⭐ "If there is better soap, I've never had it.  The smell is perfect and leaves the skin feeling great..." -Chris
Find Pumpkin Spice Soap here: https://store.hardlotion.com/products/pumpkin-spice?variant=40897135345815
LIMIT: 3 per order 
*soap bars are now packaged in glassine bakery bags. Add a Soap Saver Mesh Bag to keep soap in, or use as part of the gift packaging.
Did you know that your store-bought soap might be irritating your skin? Many soaps purchased in the store have ingredients that strip the skin of its natural oils. Worse are the anti-bacterial soaps that kill not only the bad bacteria but the good bacteria that protect you from diseases in the first place.
What makes Goat Milk Soap a Better Alternative? Natural goat milk contains natural alpha-hydroxy acids which help in the removal of dead skin cells. Over time, if dead skin cells are not removed, they will build up on the surface of the skin, giving the appearance of weathering and aging. Pure goat milk is less allergenic than other soaps. People with skin conditions have credited goat milk soap with reducing associated inflammation, skin flaking, and itching.
Soap made with goat milk is especially nourishing and healthy for all skin types. Traditional body cleansers found in stores tend to dry the skin and are filled with extra chemicals, fragrances, and coloring that your body doesn't need. All our soaps have been saponified using sodium hydroxide (lye). No lye is left after the saponification process.
Milk & Honey Soap  (5 ingredients! by Mountain Girl Soap) olive oil, organic coconut oil, raw goat milk,  organic shea butter, raw honey  4.25 oz
Lavender Swirl Soap (6 ingredients! by Mountain Girl Soap)  olive oil, organic coconut oil, raw goat milk,  organic shea butter, lavender essential oil, ultramarine purple* 4.25 oz
SEASONAL SOAP
Pumpkin Spice Soap Limited edition! Only available during the fall season (By Mountain Girl Soap) olive oil, organic coconut oil, raw goat milk, organic shea butter, pumpkin, essential oils of cinnamon, ginger, nutmeg, clove bud and cardamom  4.25 oz 
Peppermint Soap: olive oil, organic coconut oil, raw goat milk,  organic shea butter, Peppermint Essential Oil, Iron Oxide (Red) 4.25 oz
Christmas Wreath Soap (Fir Needle): olive oil, organic coconut oil, raw goat milk,  organic shea butter, Essential Oils of Abies siberica (Fir Needle), Pinus sylvestris (Pine), Thuja occidentalis (Cedar), and Boswellia carterii (Frankincense), Chromium Oxide (Green)  4.25 oz
Pumice Soap by Mountain Girl Soap. Olive oil, organic coconut oil, organic shea butter, raw goat milk, castor oil, essential oils of tea tree, spearmint and peppermint, Mt. Shasta pumice, alkanet root (for color)  4.25 oz
Find our Avocado Facial Cleansing Bar here: 
https://store.hardlotion.com/collections/soap/products/avocado-facial-cleansing-bar
* Our soapmaker's comments on ultramarine purple colorant: What is it?
They are mineral pigments similar to oxides and termed "nature identical". It means that the powdered pigment is exactly the same chemical structure as the minerals found in the earth, but they are created in a lab to ensure purity. Manufacturing nature identical products keep the bad stuff, like lead and arsenic out of the colorants. Industry-wide, pigments and oxides are labeled as natural in all types of mineral makeup and soaps for this reason because they are nature identical and don't contain any synthetic dyes. Natural is a tricky term in the cosmetic world because it isn't a term that is regulated or defined by the FDA.
** Where did our other soap varieties go? At this point, we're scaling down our soap varieties so that we can keep them in stock consistently. Stay on our email list to be notified whenever new seasonal soaps arrive in the store. 
Shipping & Returns

Free shipping on orders over $75.

100% money back guarantee. Contact us if you need a refund.

hello@hardlotion.com
Share
View full details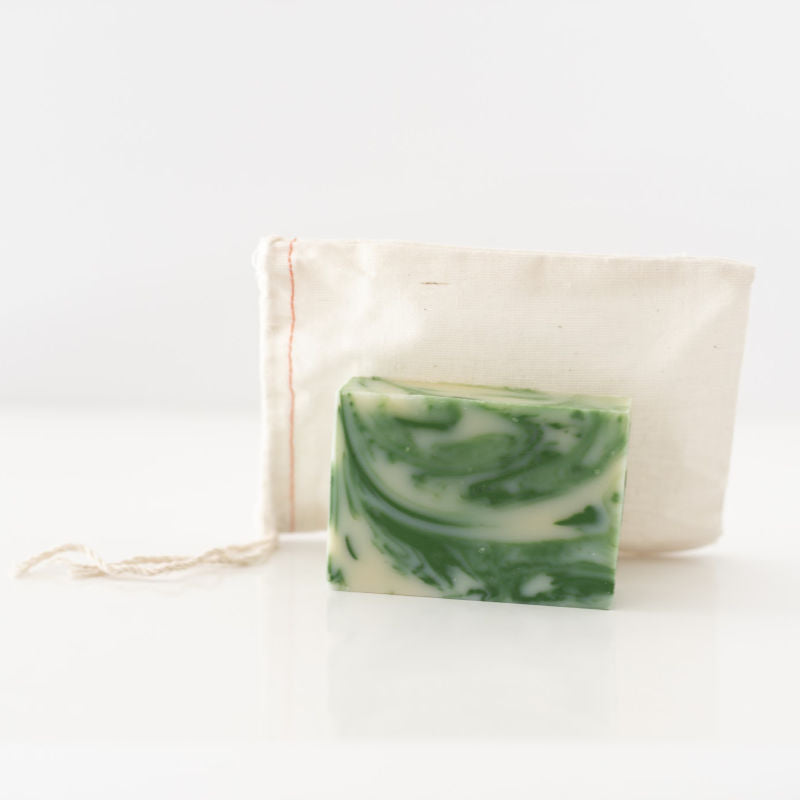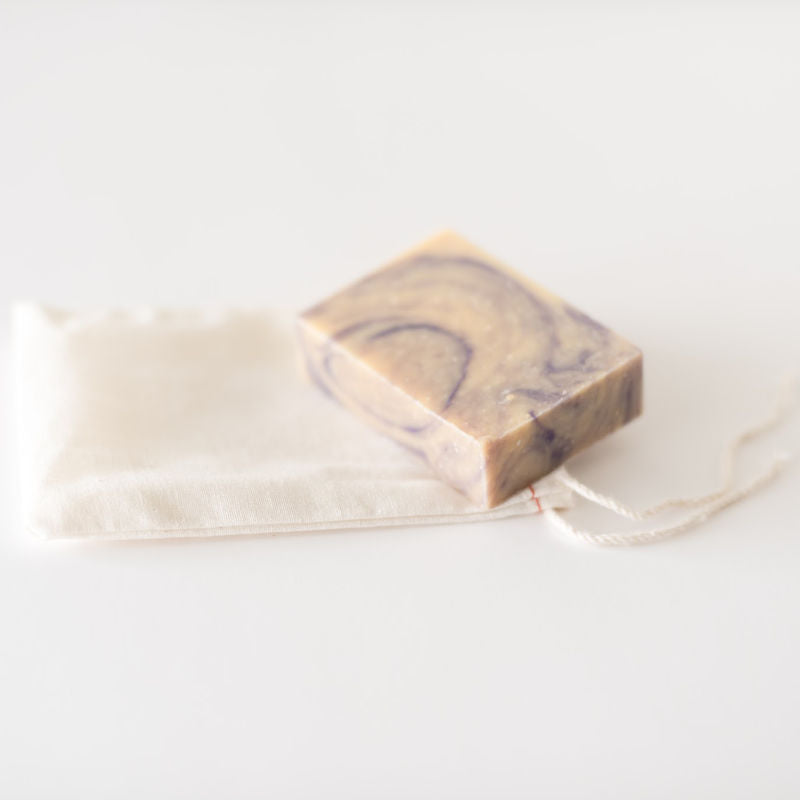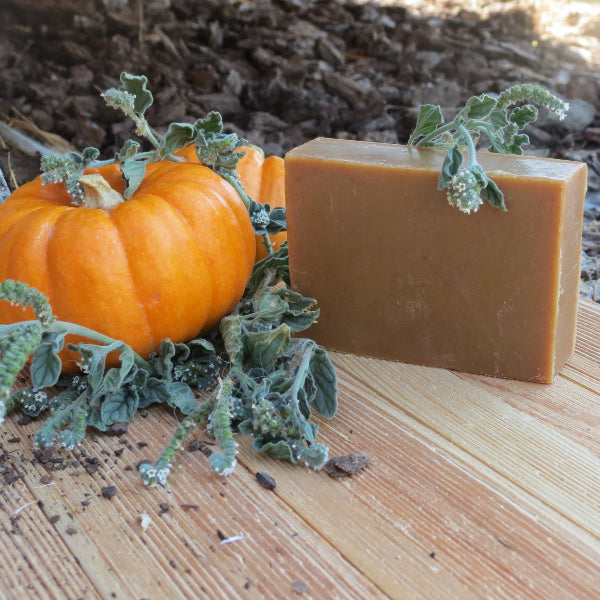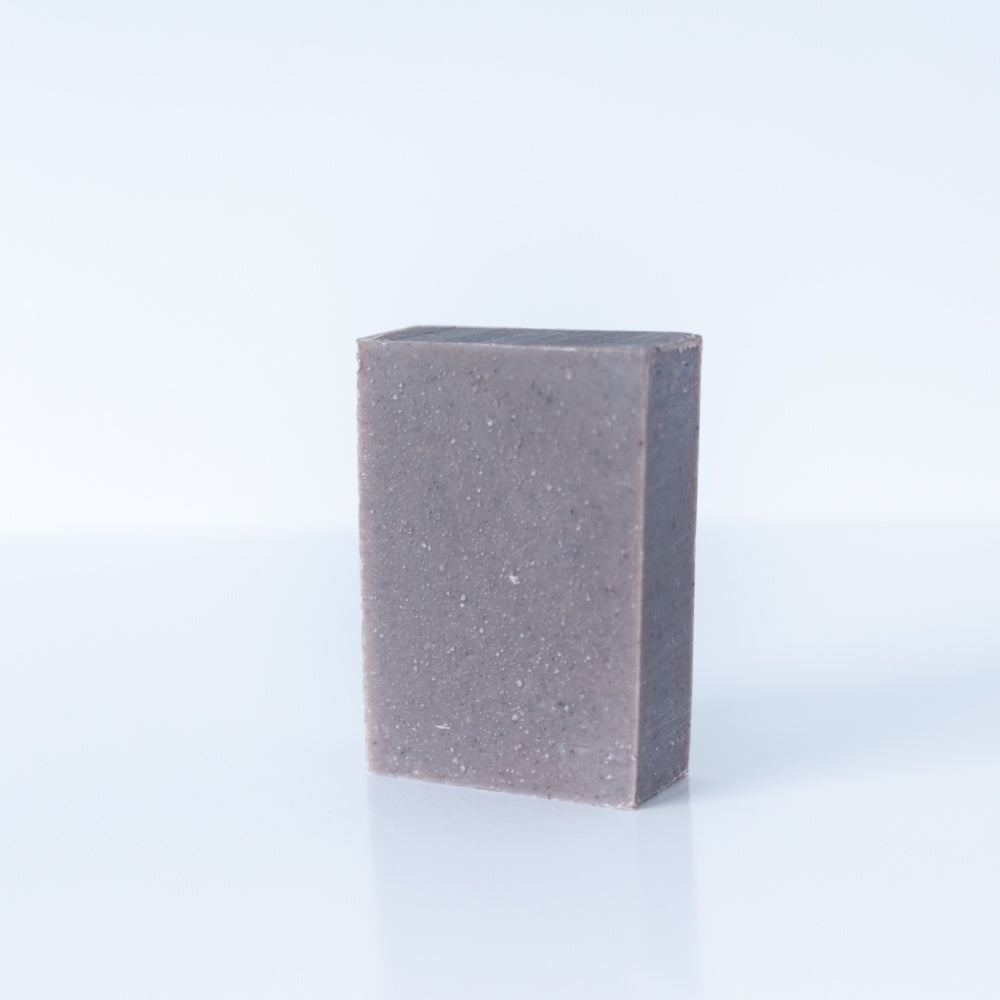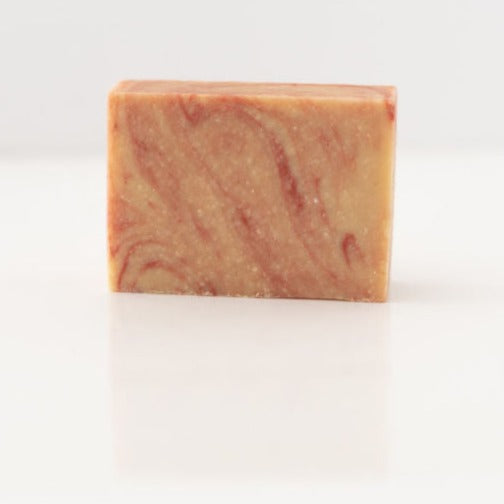 Looong Lasting
Tried the coffee soap and as with all the soaps, it is moisturizing, smells great and last a long time. Love the quality!
Goat's Milk Coffee Soap
This is the creamiest, most luxiourious soap and what a surprise to me since I've had issues with bar soaps in the past - it cleanses, but leaves my skin moisturized. I purchased this with the mesh bag and now I have the advantage of a moisturizing soap with a little bit of exfoliation (yes, I keep the soap in the bag). Feeling pampered!!
Goat Milk Soap Great Product
Goat milk soap bar is a must try. Easy to lather and feels very rich. Rinses off well and does not leave skin feeling dry or tight. Very happy with product.
Soooo creamy... dreamy
Although I'm a little sensitive to some fragrances (e.g., lavender), even when they are pure essential oils, I absolutely LOVE the milk and honey goat milk bar. It lathers so well and feels so smooth on my skin. Since it is often out of stock, I assume that lots of other folks like it as much as I do, so I try to make sure I always have a supply on hand. I have tried other goat milk soap products, but the milk and honey bars from Made On have, by far, the most creamy luxurious feel.
Wonderful results
This soap is my go to new shower soap. Leaves skin soft and moisturised Will try other scents
Love this soap!
My whole family uses this soap! I like that it doesn't have any scents added and yet it has a nice clean smell! I also love that it has simple and clean ingredients.
Heavenly
I love this soap. It is so Rich and creamy.
The BEST soap!
I'm so glad I've found this soap! It does great things for my skin! First off I'm no longer feeling slimy after rinsing off the soap. Second, I found that I don't have dry, flaky skin anymore either. Third, I don't itch after a shower anymore. I find all these reasons and more for using rhis soap of any scent.