Regular price
Sale price
$15.00 USD
Unit price
per
Sale
Sold out
⭐⭐⭐⭐⭐ "With the winter dryness and almost constant hand-washing my hands have suffered, I love the Beesilk lotion bar!" -Alta
Is this you?
You have cuts and cracks in your fingers from frequent hand-washing or from the hard work that you do every day.
You enjoy walking barefoot, except for the constant splits in your heels that make it painful.
You or a family member suffer from mild skin conditions.
You can't handle most fragrances or scents.
You are allergy-prone. 
You're tired of the endless bandages. Emollients. Cotton gloves.  The "so-called" extreme dry skin relief lotions.  They're either annoying to re-apply constantly, they feel greasy, or they get in the way of your work. You don't have time to waste on promising products that just don't work long-term.
You're not alone!
If only ONE of the above describes your skin issues, then BEESILK is for you. If two or more, then you're definitely in the right place!
What's in the Beesilk Lotion Bar that makes it so effective to fix the cuts and splits in your skin?  Our 3 ingredient bar has BEESWAX, which seals in the effective and nourishing coconut oil and shea butter. Beewax makes the bar "hard" but also keeps you from having to re-apply the lotion like you do with liquid lotions. 
The fewer the ingredients, the better for your skin!
How do you use it? Simply rub the bar over your skin, place the bar back into the tin, and rub in until fully absorbed. You'll notice a difference immediately, but you'll especially love that you still feel soft the next morning. 
But it's what's NOT in the lotion bar that makes it work so well: No WATER. Water as an ingredient means you need added preservatives and additives that also tend to irritate the skin. 
Is it for all-body use?  Beesilk Lotion Bars are ideal for hands and feet (especially the cracks in your heels). We have a softer version of Beesilk for more skin mass called Beesilk Jr. Find it here. 
Why is it better than liquid lotion?  No more greasy, highly fragranced lotion necessary. This bar is scent-free, and is also free of preservatives and additives that can irritate the skin. Only 3 ingredients!
Solid at room temperature, the Beesilk hard lotion bar is designed to specifically protect and smooth over dry, cracked skin.
We also have refill packs!
Ships within 3-5 business days. 
Ingredients: 76 degree coconut oil, unbleached beeswax, naturally refined shea butter.
Sizes:
Pocket size (.71 oz)
Full Size (2 oz)
Stick (.5 oz)

Find Beesilk Jr here (a slightly softer version for more sensitive skin)
Shipping & Returns

Free shipping on orders over $75.

100% money back guarantee. Contact us if you need a refund.

hello@hardlotion.com
Share
View full details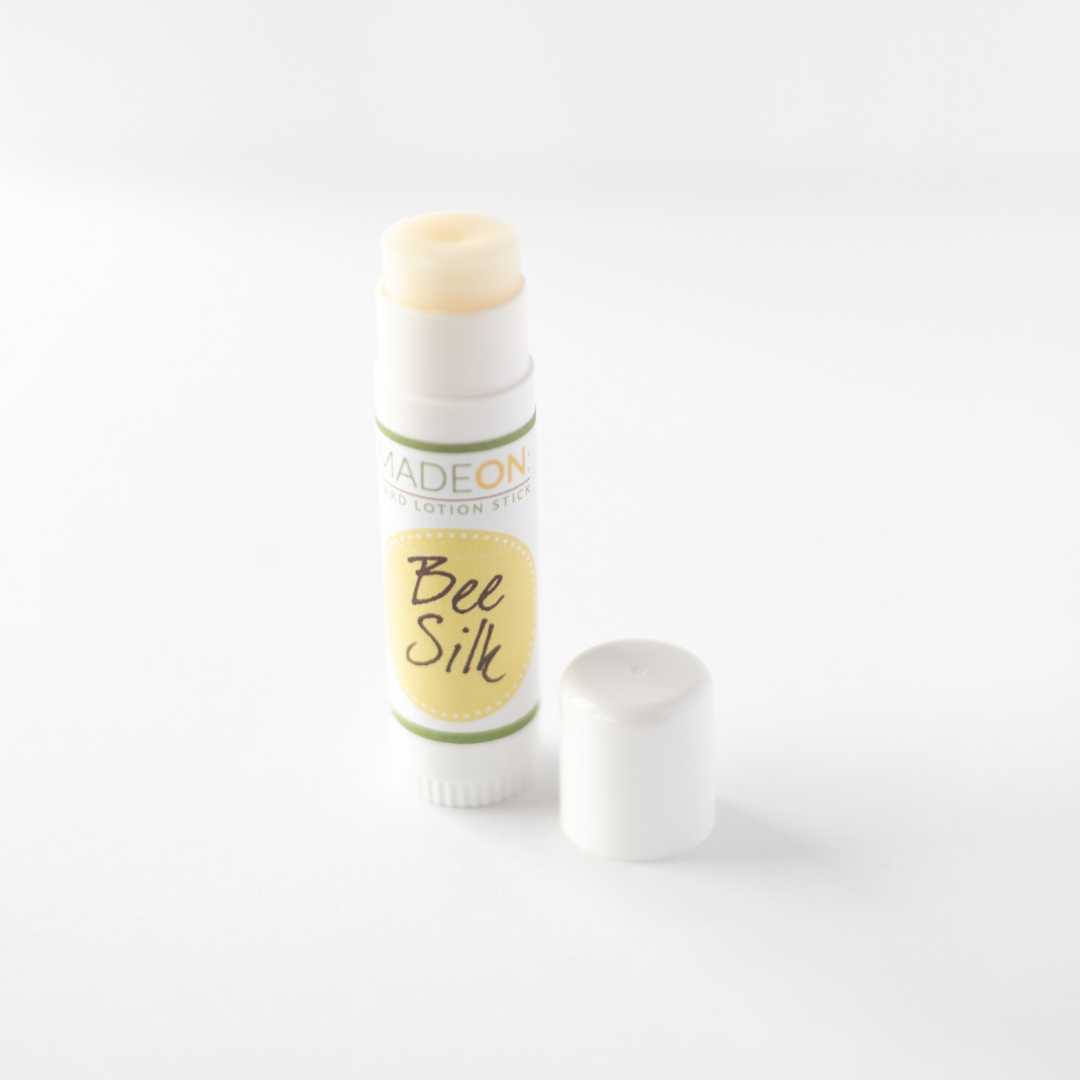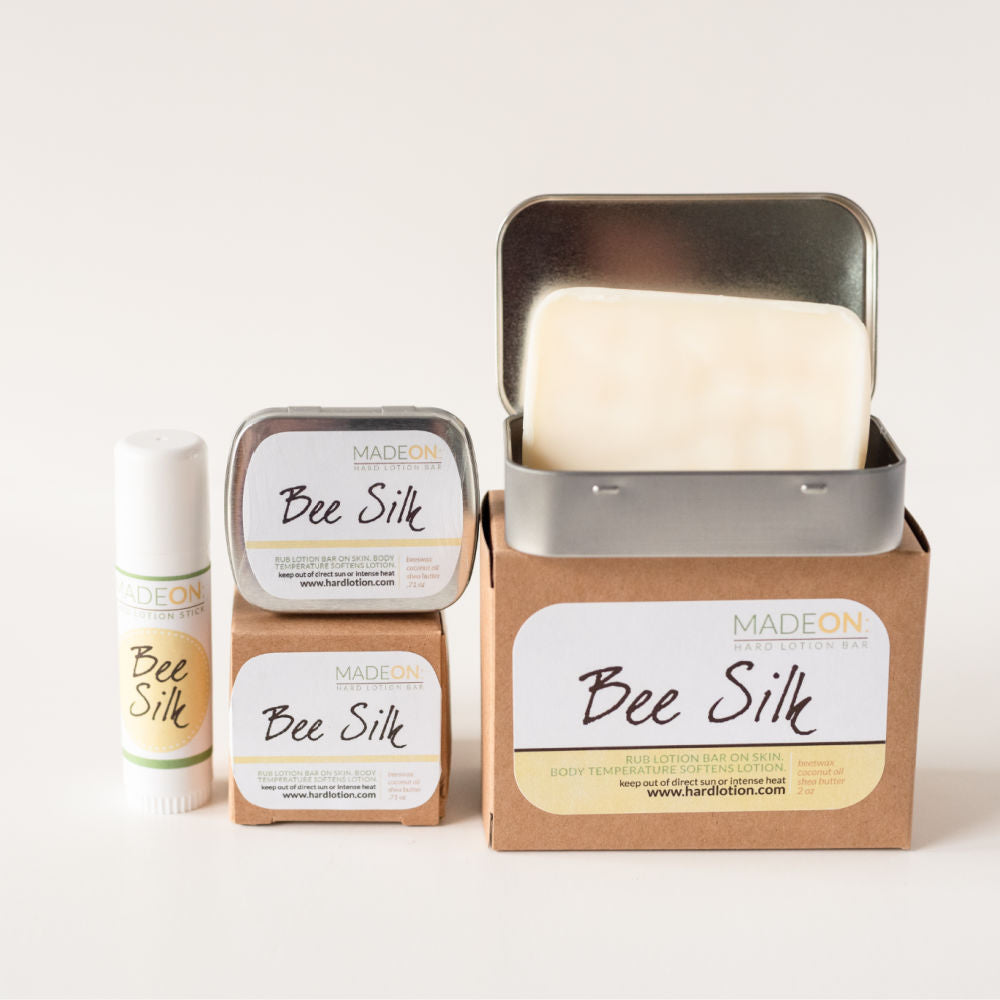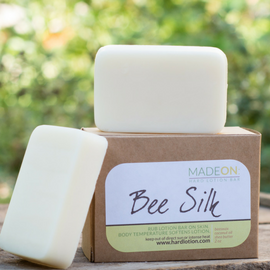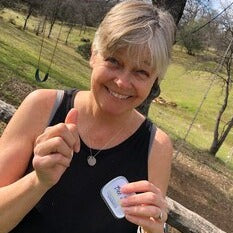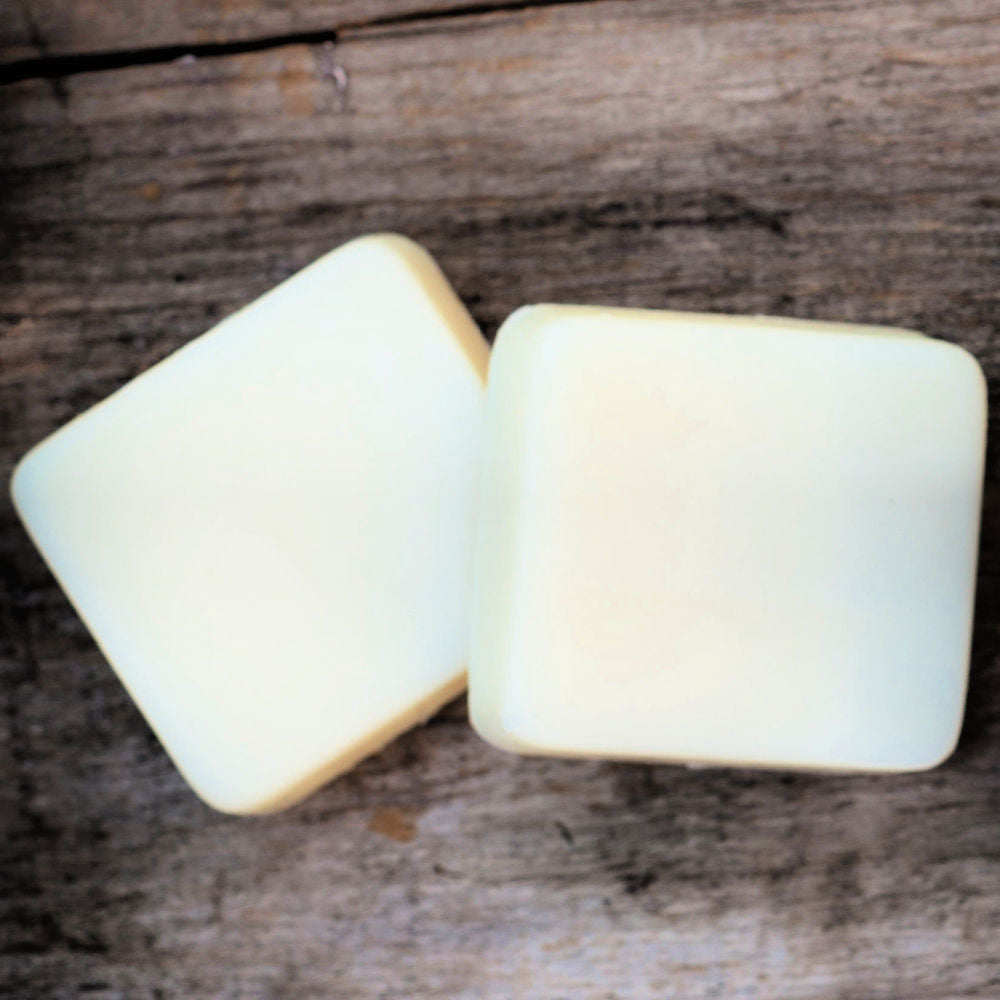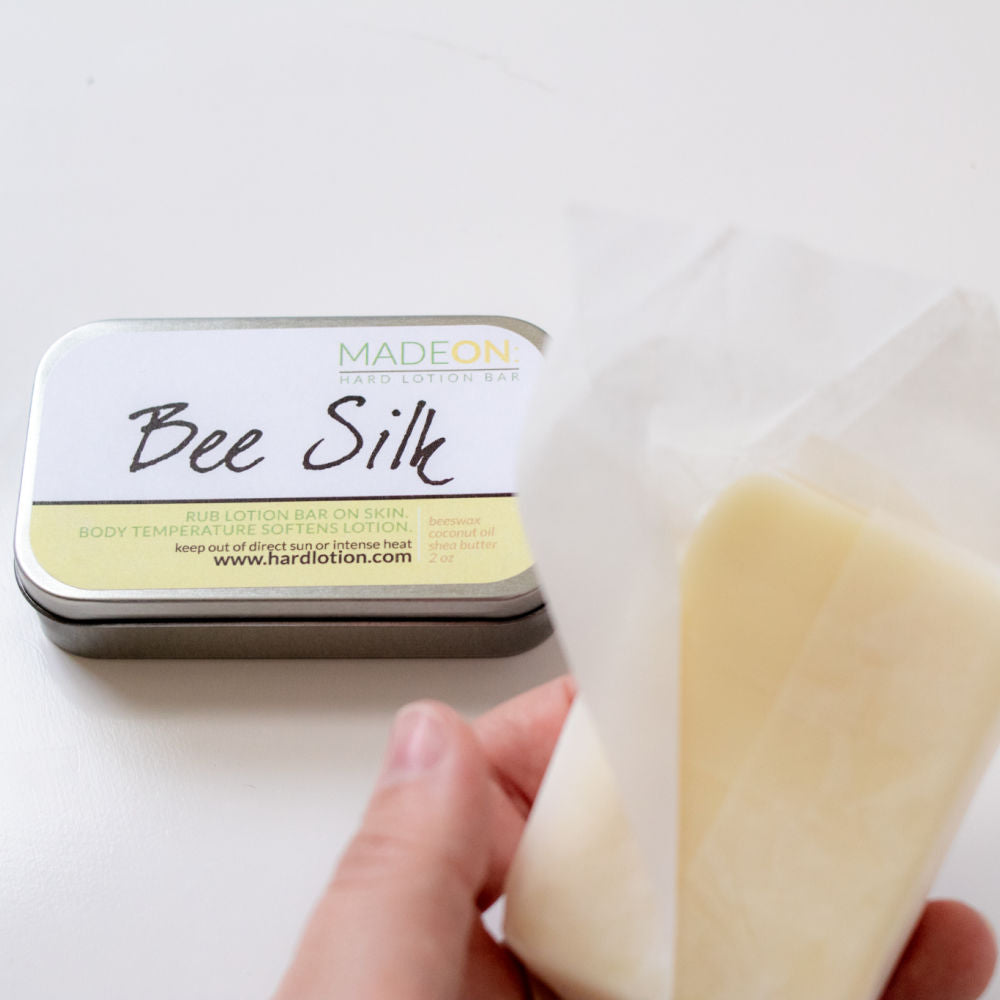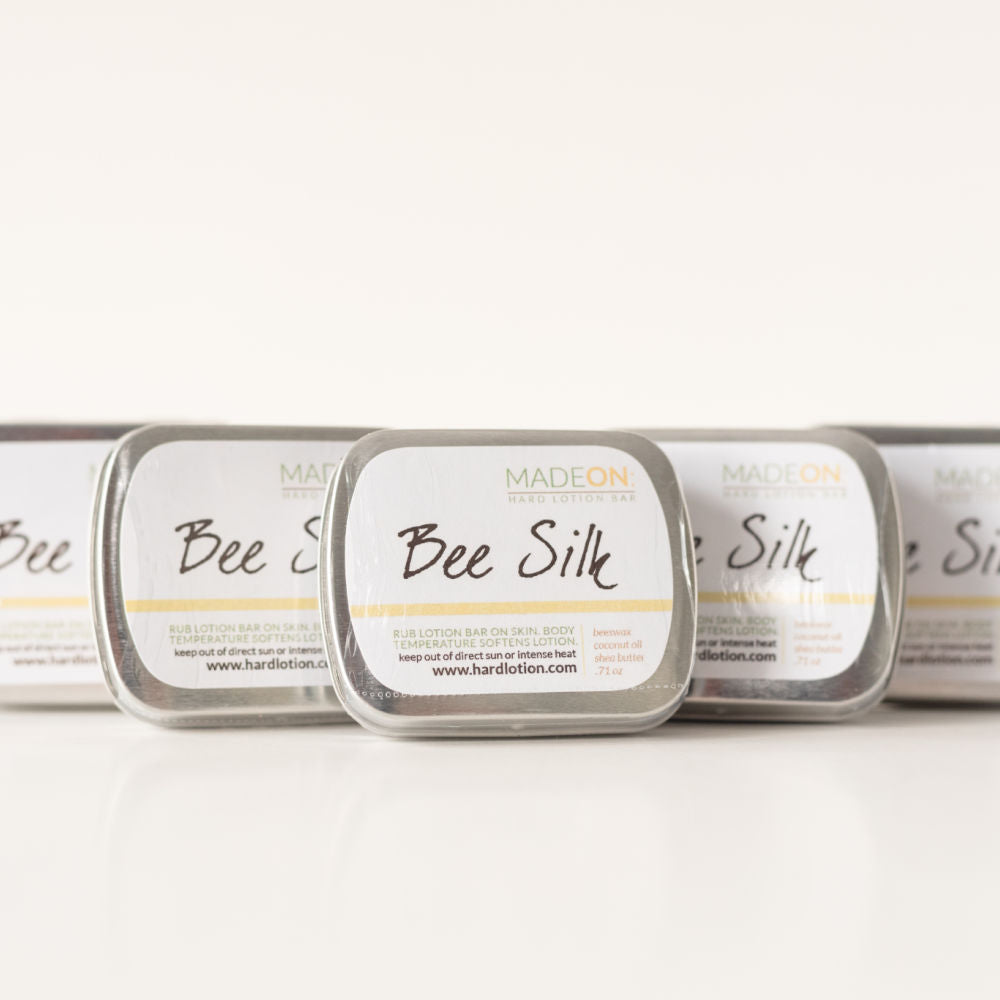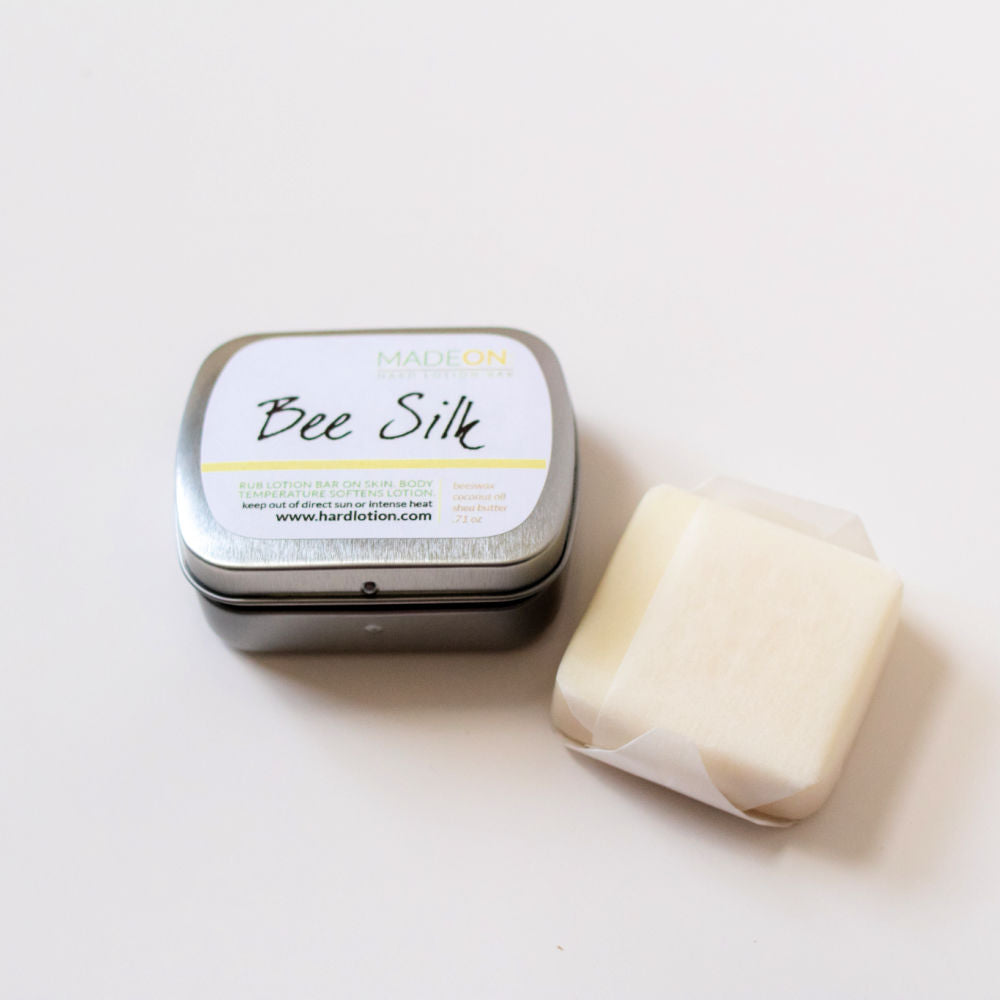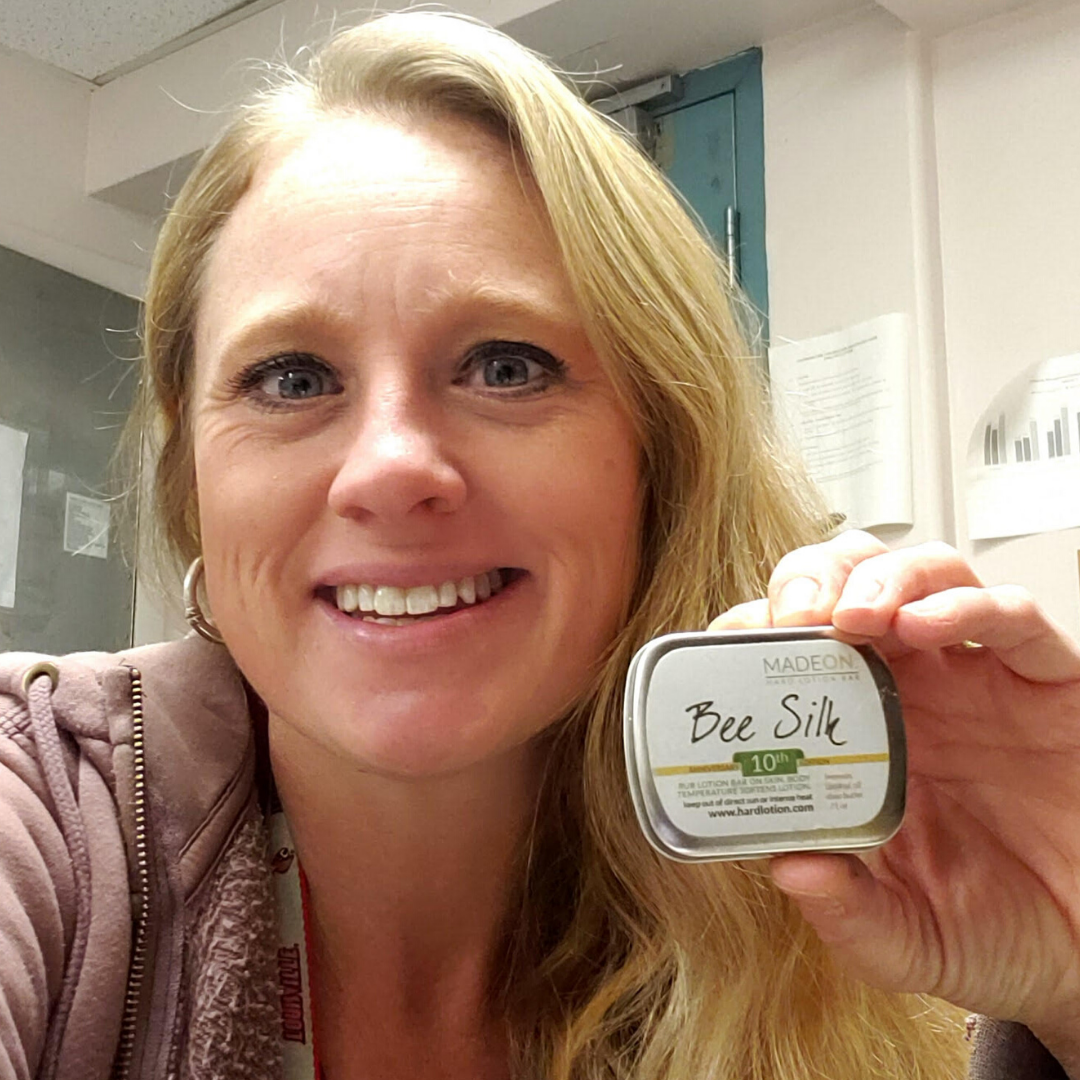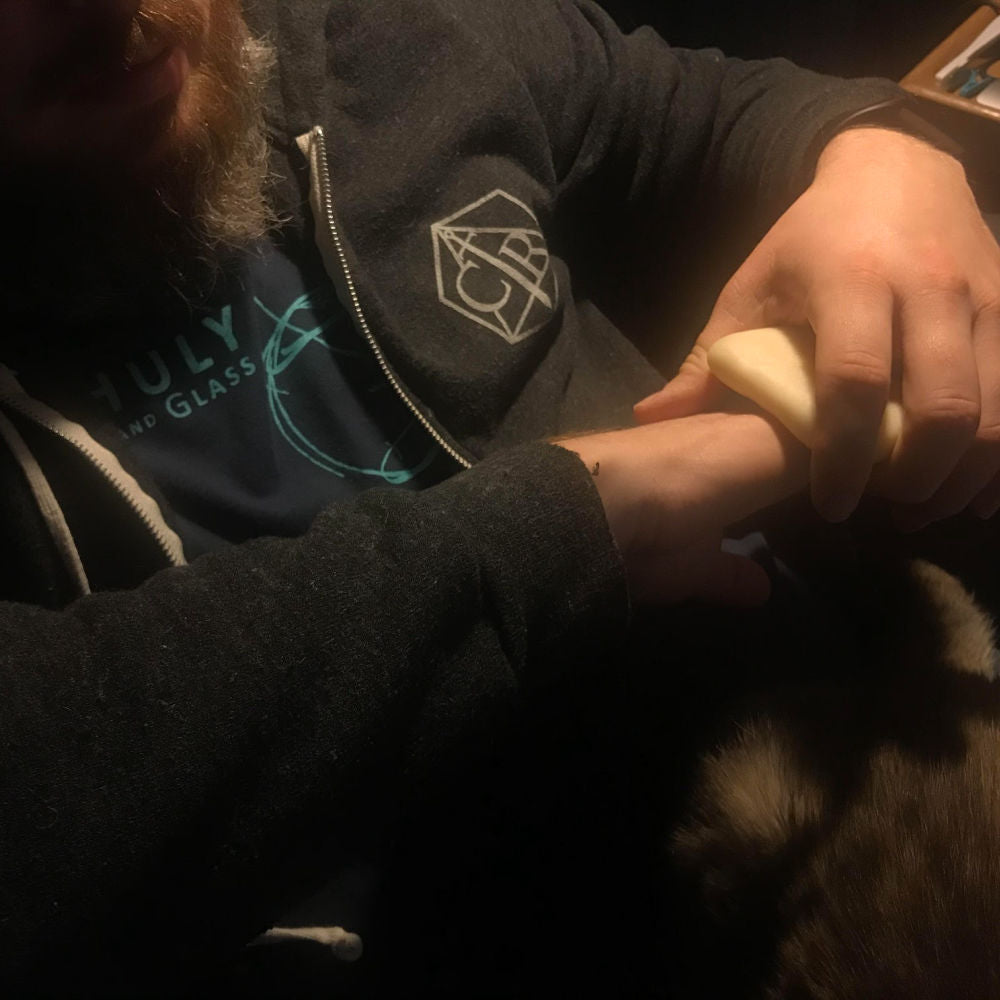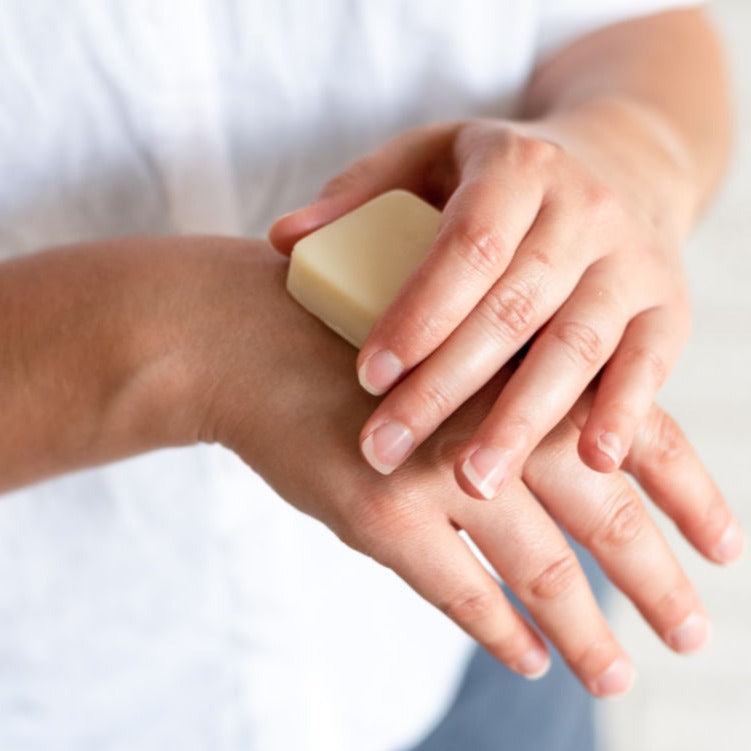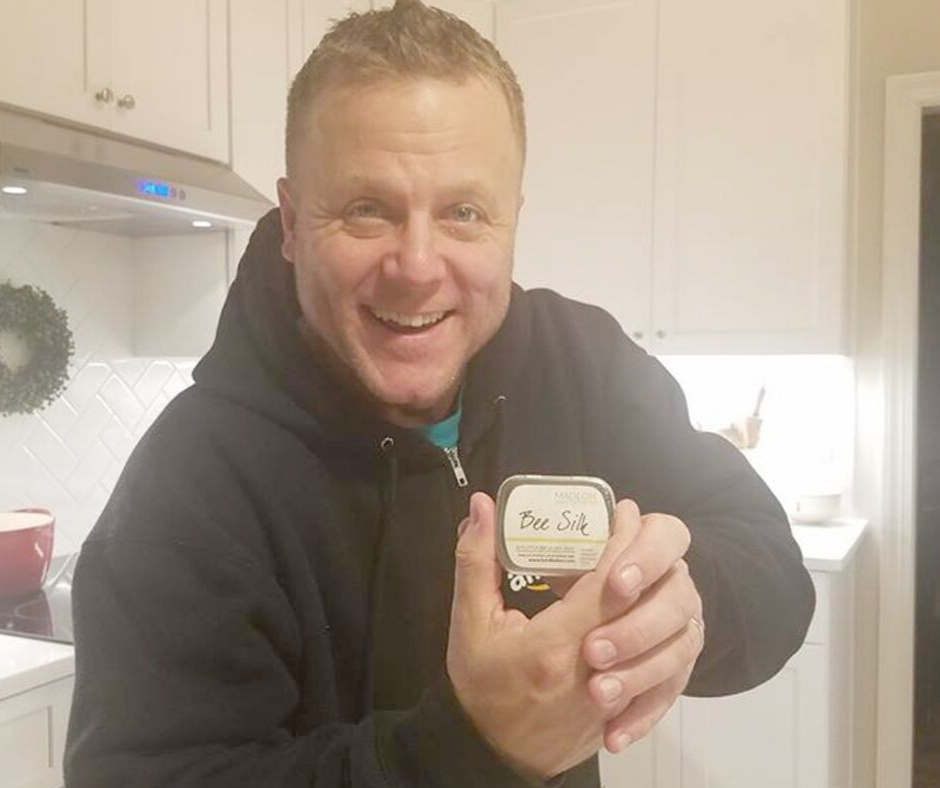 Enjoying the benefits already
I am very pleased with the quality of this product. The combination of the Shea, coconut oil into the beeswax is very moisturizing and sinks right in but also seals the moisture leaving your skin very soft and hydrated. I am a post menopause over 60 very dry skinned person this has made a noticeable change in a short time to my skin. Love the tin!
The only lotion I use
I have used this lotion for many years and always keep it stocked up because I never want to run out. It heals my cracked heels and feels so good. I love the simple, natural ingredients and have always been happy with the high quality of this lotion. Highly recommended!
Finally!
I have suffered with deeply cracked heels for years. I have been to a podiatrist snd a dermatologist with no results from their suggested treatments.. after a few days using the Bee Silk lotion bar my heels are healed!!! No cracks or dryness
No more dry skin
I use the bath bar and the scrubber. It has made my very dry skin smooth and silky without needing moisture lotion after showering. I also use the hand bar and the bug bar when working in the yard.
Handy Beesilk Lotion Bar
I keep one of the pocket size on my desk and one in the car. I have been wanting the cocoa scented and was happy to see that it is available. I was first introduced to Beesilk Lotion Bars when I inherited a little cocoa scented bar from my mother that was apparently a gift, a great way to introduce others to these useful bars. I keep the larger bars in the bathroom to apply to my elbows, knees, legs and feet. I like to apply them when my skin is damp.
MY NEWEST OBSESSION!
The Bee Silk bar IS my newest obsession. I use it morning and night on my heals, and several times on my hands. I'm happy to report that my heals are already flip flop ready because of Bee Silk and that has never happened this early in the year and w/o a ton of work! My husband also informed me that he tried my Bee Silk bar and wants a full-size bar for his bathroom and a travel-size to take to work. He struggles w/ dry hands especially in the winter, and I struggle to get him to apply moisturizer because he doesn't usually like the way it feels...they mostly leave his hands feeling greasy. He said that the Bee Silk bar did NOT make them feel that way. So there are now 2 Bee Silk lotion bar converts in my house!
Beesilk junior
Love it, I keep it in my tote at work, as my hands dry out with working on materials.
Awesome product
My hands and heels have never felt so soft and no longer dry / cracked. I bought one for my daughter-in-law so I am anxious for her to try, too. I would recommend this product.
My first crack free winter in 8 years
I mean it when I say I really never write reviews. But this product has been transformative for me. After 8 long winters of extremely painful bleeding cracks, usually two or three at different stages of healing on each hand, I have had an almost crack free winter this year since I started using Bee Silk. The few cracks I have gotten have been instantly soothed by the product and have healed quickly. I used to wear nitrile gloves most of the day to protect my cracked fingertips from painful contact with everything. Now I am free of that and I'm so grateful! Thank you!!