Regular price
Sale price
$55.00 USD
Unit price
per
Sale
Sold out
⭐⭐⭐⭐⭐ "Great set! The Simply Shea will last you a long time, I use it far more often in the winter and back it down in the summer."  - C.C., buyer of the Fountain of Youth Collection
How do you make your face look youthful and fresh?
1.) Simply Shea Facial Emollient is PERFECT for naturally dry facial skin. (If you have oily skin, skip this one... if you have combination oily/dry, then use it on dry days or dry facial areas at night only).
To use, scoop a pea size amount into the palm of your hands, rub a bit, and then use your fingers to apply to your face. I don't recommend applying directly from the container to your face, because it may come on too thick and heavy using this approach. Your skin will be soft, smooth, and ready for your make up, or leave as-is!
Ingredients: pure shea butter and rose hip seed oil
2.) Naturally tinted lip balm in shades of Crimson Rose, French Plum, Pretty in Pink and Copper Glow... pick a shade that complements your best features or clothing. The color in each lip balm gives a beautiful, noticeable shade to your lips without looking garish.
Ingredients: beeswax, cocoa butter, coconut oil, iron oxide colorant (Copper Glow and Pretty in Pink have added mica and titanium dioxide.)
This collection comes with all four lip balm colors, plus the Simply Shea Facial Emollient, in a cotton tote bag. 
Shipping & Returns

Free shipping on orders over $75.

100% money back guarantee. Contact us if you need a refund.

hello@hardlotion.com
Share
View full details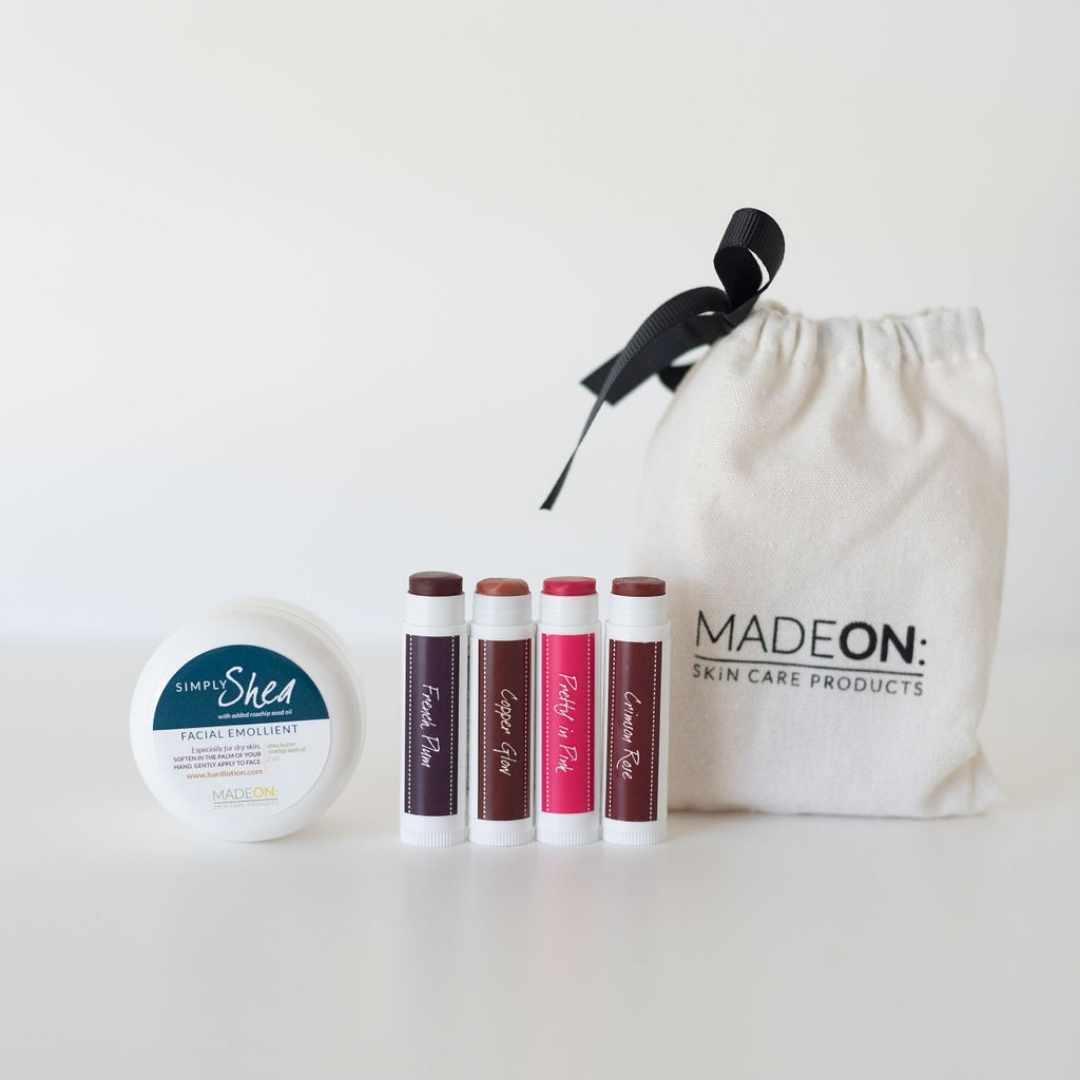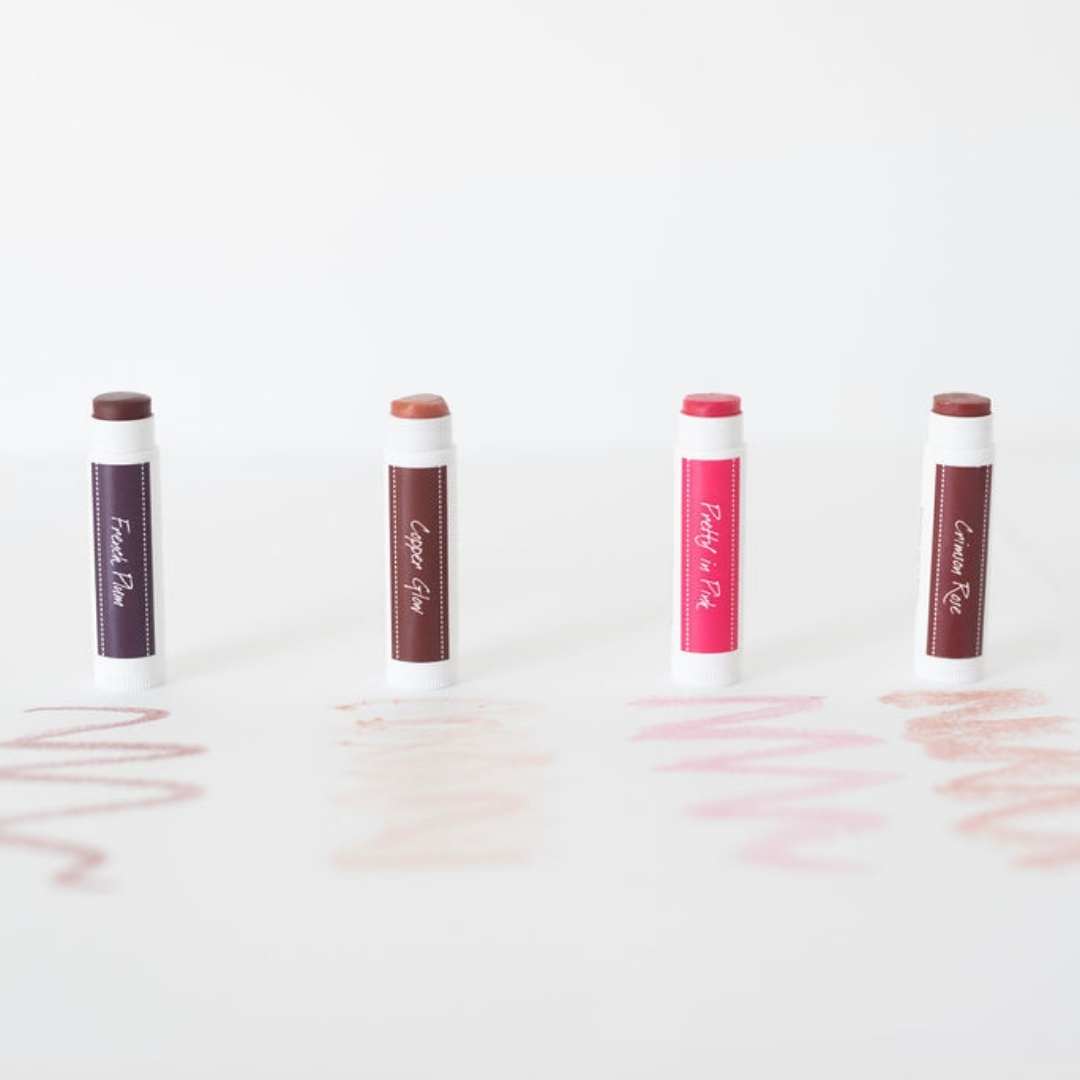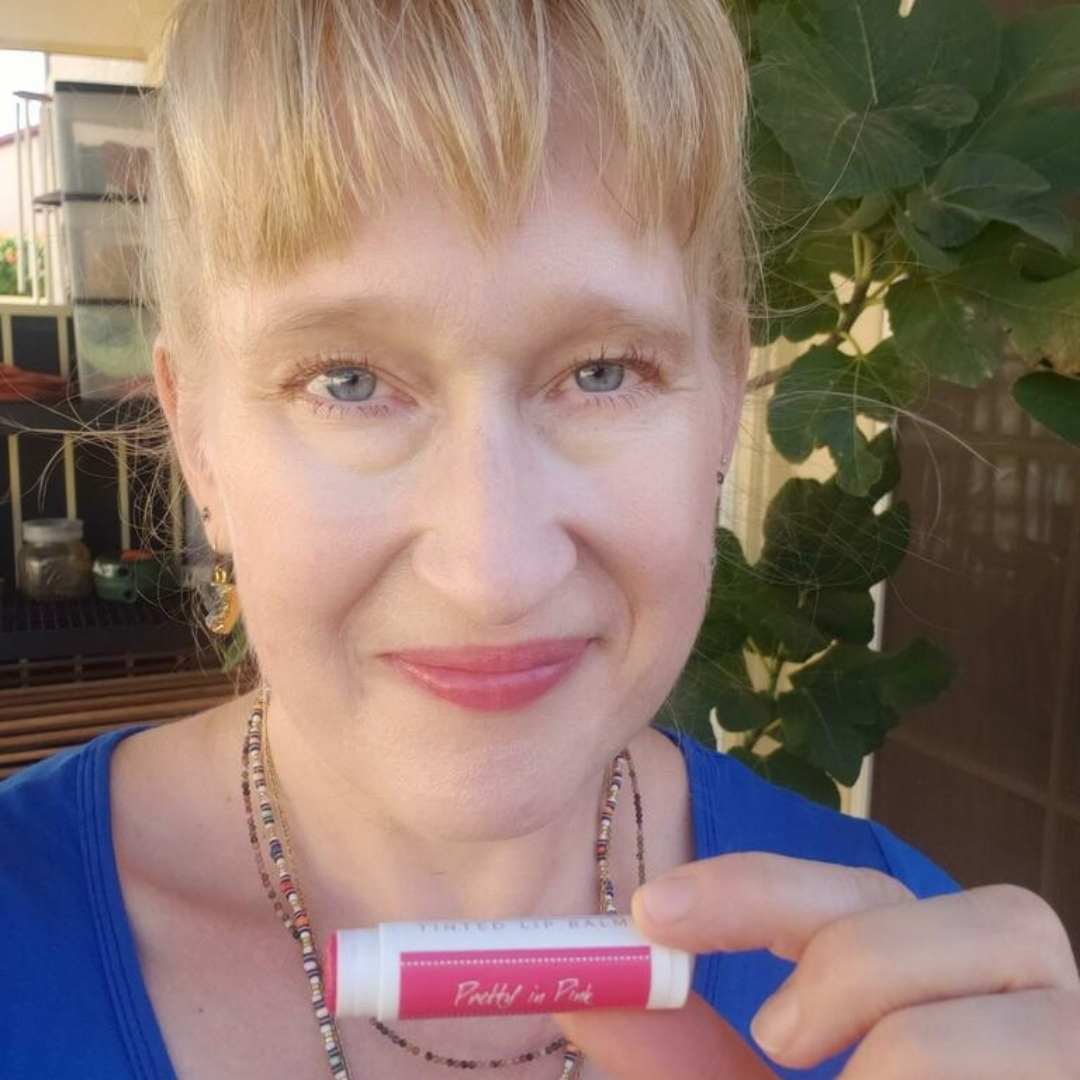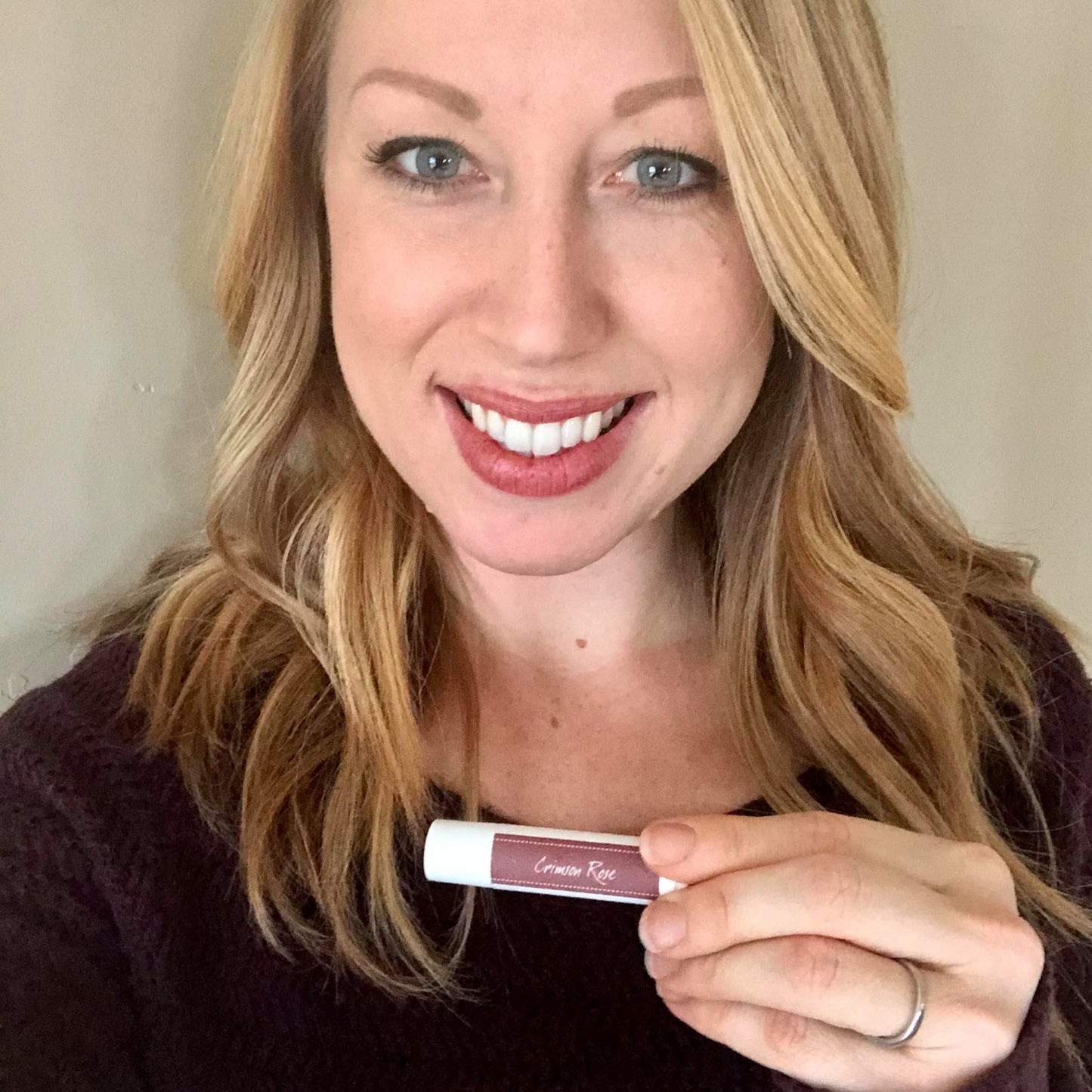 Great set! The simply shea will last you a long time, I use it far more often in the winter and back it down in the summer. Skin plumps a bit after soaking it in, fine lines less noticeable in the morning after putting it on at bedtime. Colored lip balms are great for natural gals, just enough color.
Love the Shea
So I purchased this as a split gift. The Simply Shea is for me. The colored lip balms are for my daughters stocking stuffers. I cannot say anything about the colored lip balms yet, but I did look at them and I think that the colors are beautiful. The Simply Shea is wonderful. I am a runner. The cold air has really been doing a number on my skin. My face is constantly chapped and red. I have tried numerous products and thought, why not try this Shea? All I can say is, YES!! It works. My face is no longer chapped and bright red after just a few applications. It is wonderful. If you suffer from chapped skin from being in the elements, try Simply Shea. It will definitely help!
Lip Balm
This is the first time I have tried the lip balm and I absolutely love them. The texture is smooth and light. Not greasy at all. The color is perfect. Enough to show but not too vivid.
Face cream and lip balms
The face cream was moisturizing but took too long to absorb into my skin. I used it on the back of my hands which tend to be very dry and it worked great. I wish it had a nicer fragrance but I love the solid form. The lip balms had a nice hint of color and were moisturizing but I did not like the taste.
Fountain of Youth Bundle
I absolutely love the Simply Shea! I wasn't sure that I would since I have oily skin but I use just a little on those fine wrinkles around my eyes and mouth. It's not greasy at all and goes on great! The tinted lip balms are wonderful too. These are not super dark like a regular lipstick but more like the natural lip balm with a little color. Love these products!
Fountain of Youth
I have used another product for years and was hesitant to change. I tried Simply Shea before bed and am happy with the way my face feels. It's a little harder to rub in without stretching my skin, but do so in an upward motion. No greasy residue left on my pillow, either.
I like just the hint of lip color using the lip balms as well as the moisture left on my lips.
Lovely bundle
This is really a lovely bundle, would make a nice gift. My review is on the actual products, which I bought this bundle to try. I find the colors don't really show up on my lips, and I prefer the peppermint flavor. I don't know if the Shea butter is a good product for my skin, slightly heavy. And sadly, it comes in a plastic jar instead of glass or tin.
Fountain of Youth Collection
I really appreciate that the tinted lip balms were combined with the Simply Shea facial emollient, as I use both! The lip balms are a great lipstick replacement too!
LOVE THE LIP BALM!!!!
EXCELLENT replacement for lipstick. Comfortable to wear and natural looking.