Regular price
Sale price
$32.00 USD
Unit price
per
Sale
Sold out
⭐⭐⭐⭐⭐ "These products were better than my expectations. Keeps my hands and feet wonderfully soft and smooth. Absolutely love them and will order again." -Carol
Beesilk has been our go-to bar for the hands and feet for years. 
Our Beesilk lotion bar fixes the cracks and splits in fingers and heels associated with dry skin and hard work. 
We now have the perfect companion exclusively for the feet... the Foot Rub Stick.
The stick form of this lotion makes it easy to roll on the lotion to the cracks and splits in the heels and feet, without coming in contact with the hands. The ingredients are the same as the Beesilk bar, but with added anti-fungal, odor-fighting essential oils (tea tree, peppermint and black pepper). 
The products come in a muslin tote, making it an easy way to store until needed.
Beesilk Ingredients: 76 degree coconut oil, unbleached beeswax, naturally refined shea butter.
Foot Rub Ingredients: beeswax, coconut oil, shea butter and essential oils of peppermint, tea tree and black pepper. 
Shipping & Returns

Free shipping on orders over $75.

100% money back guarantee. Contact us if you need a refund.

hello@hardlotion.com
Share
View full details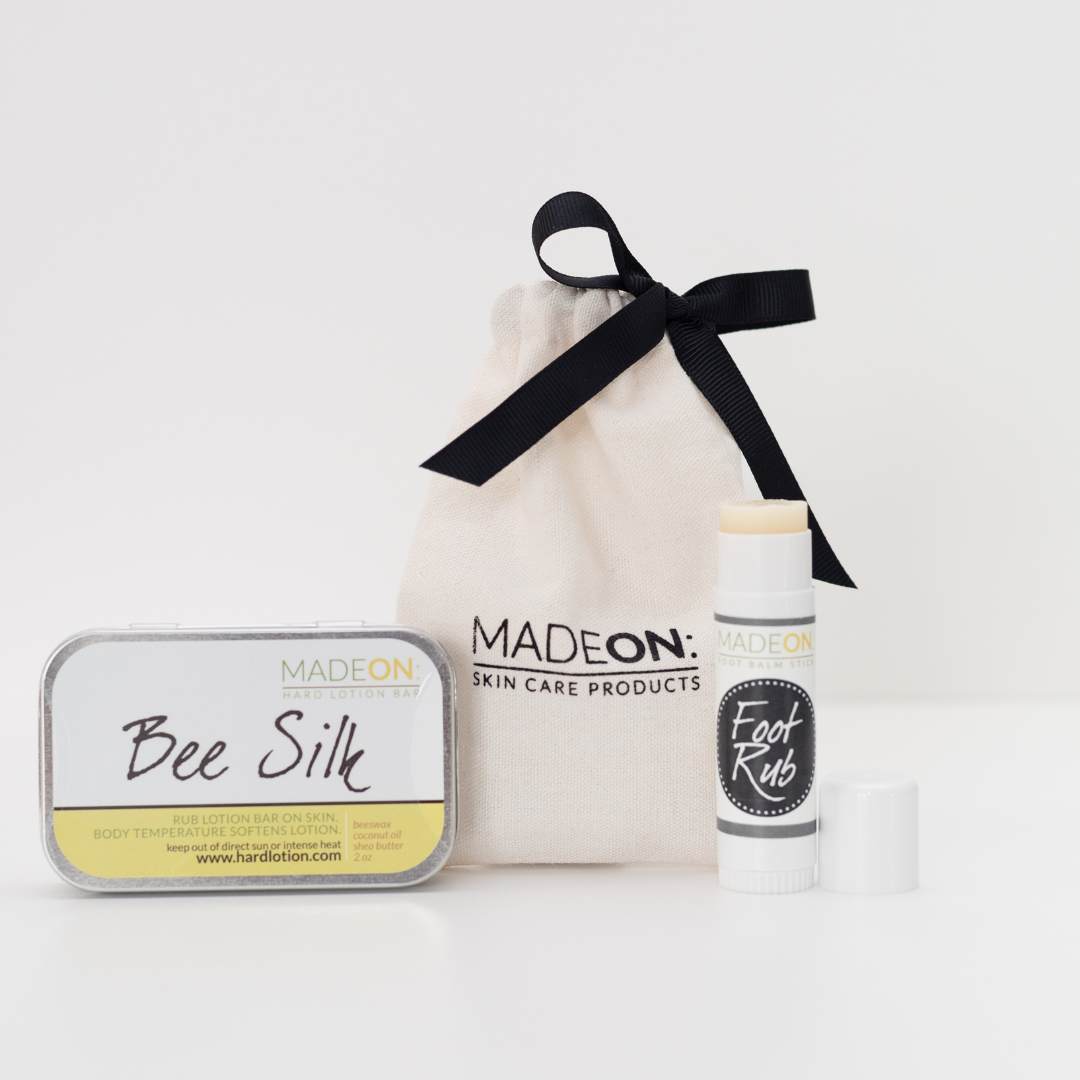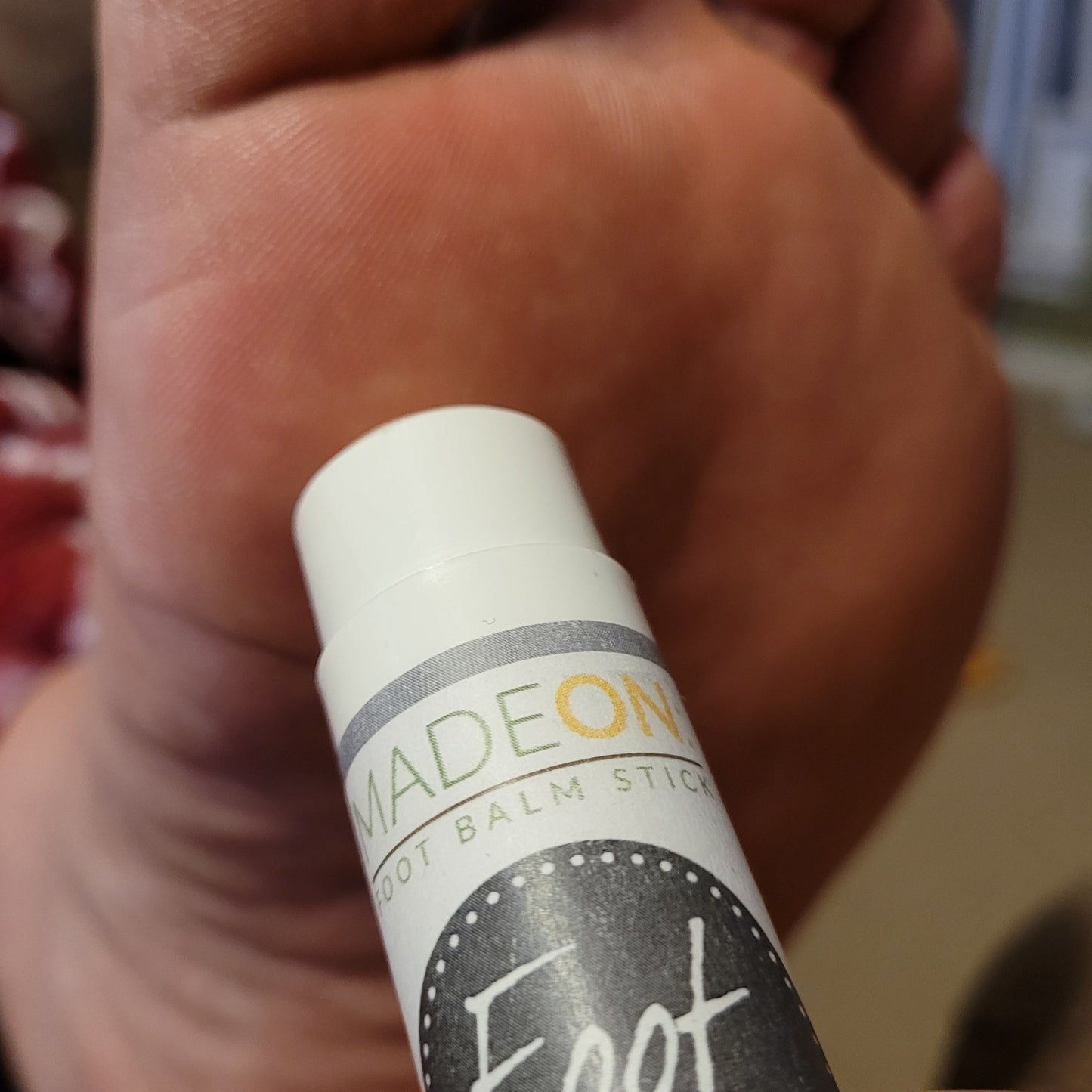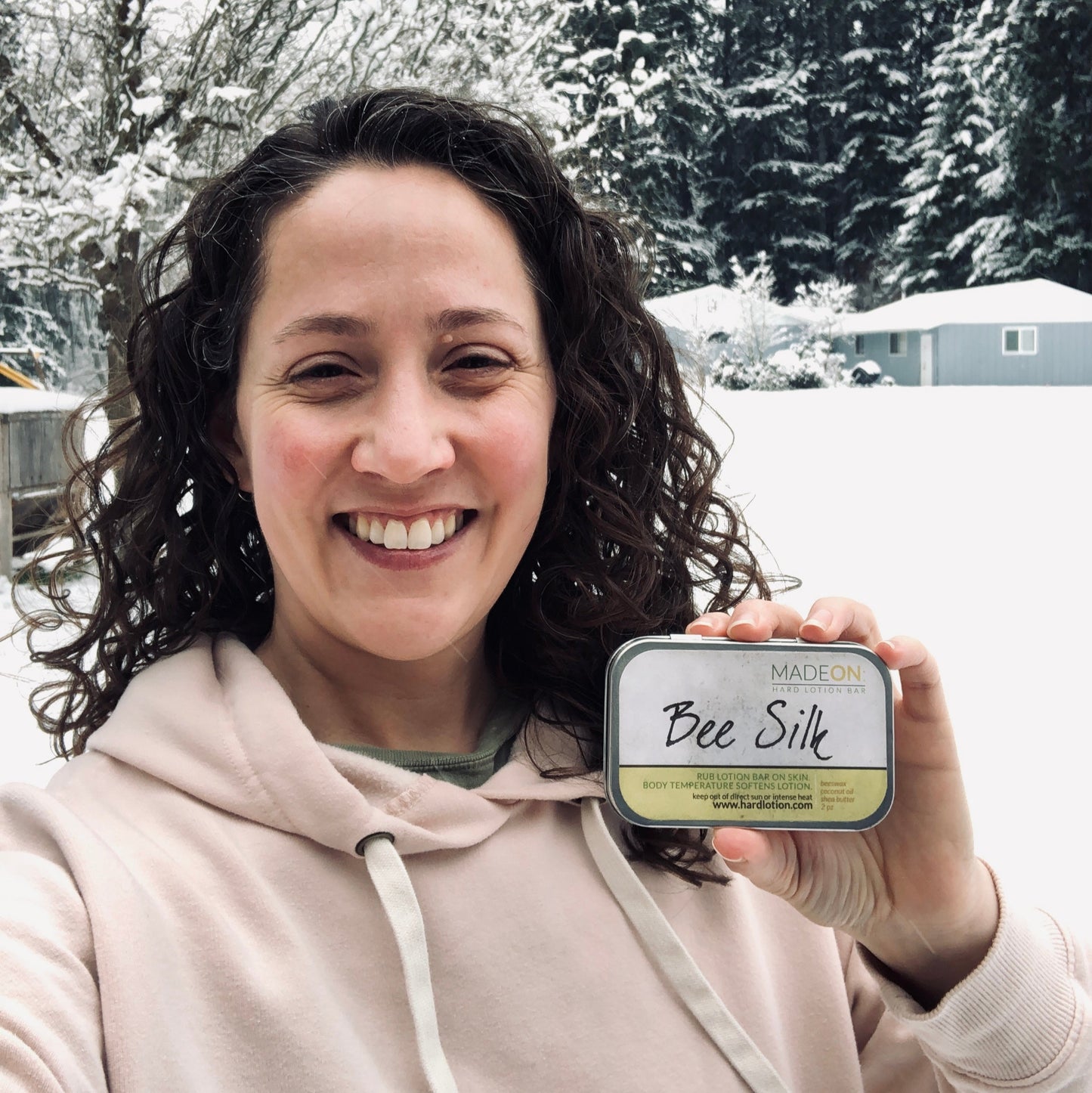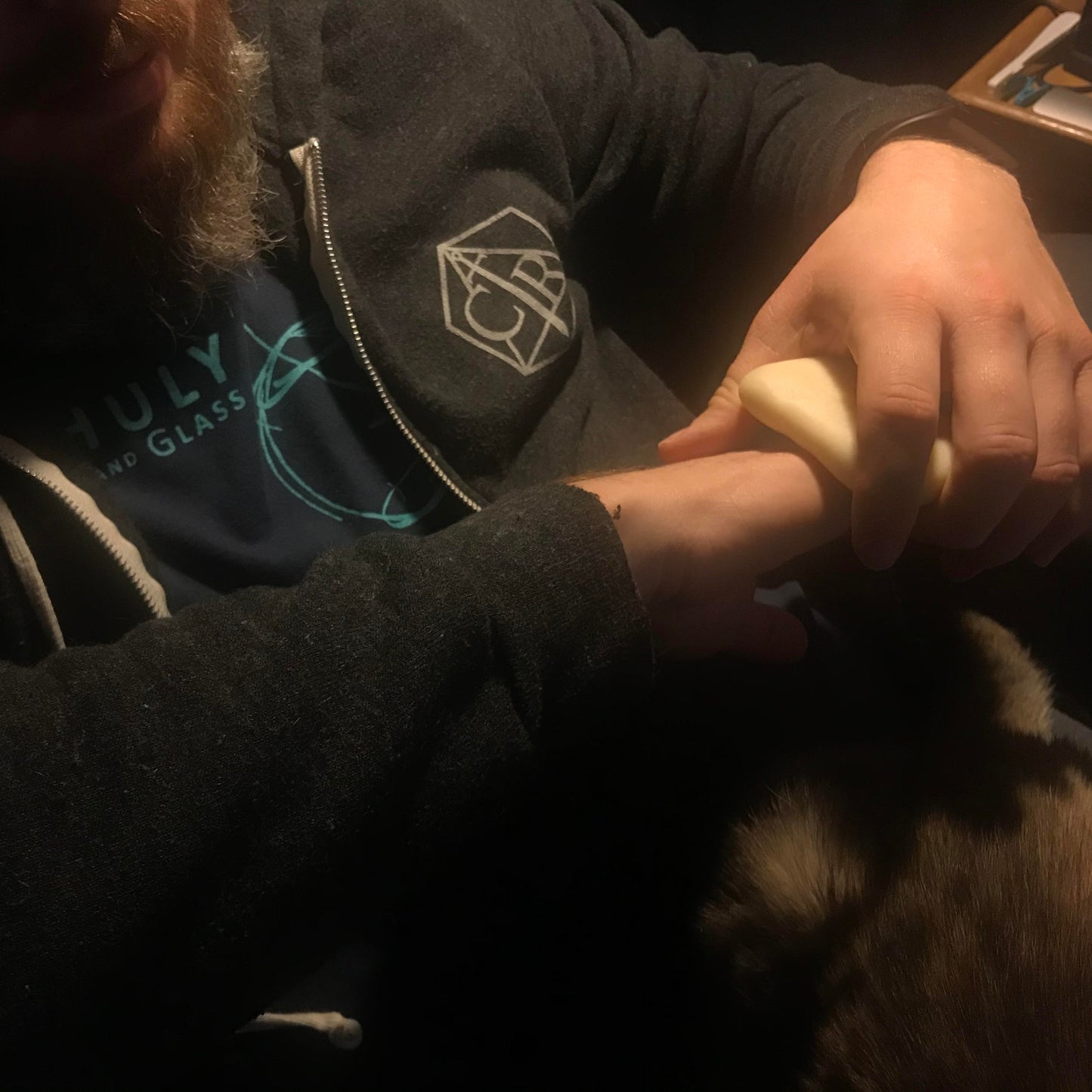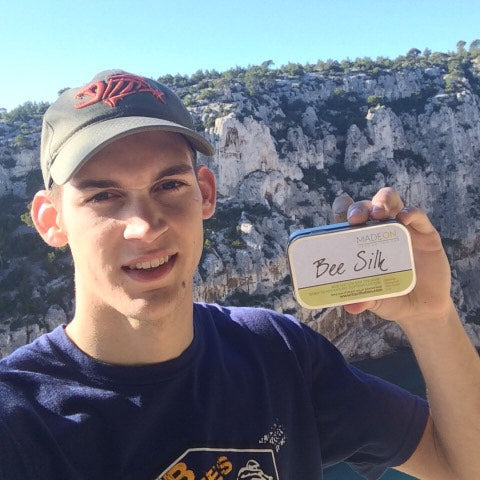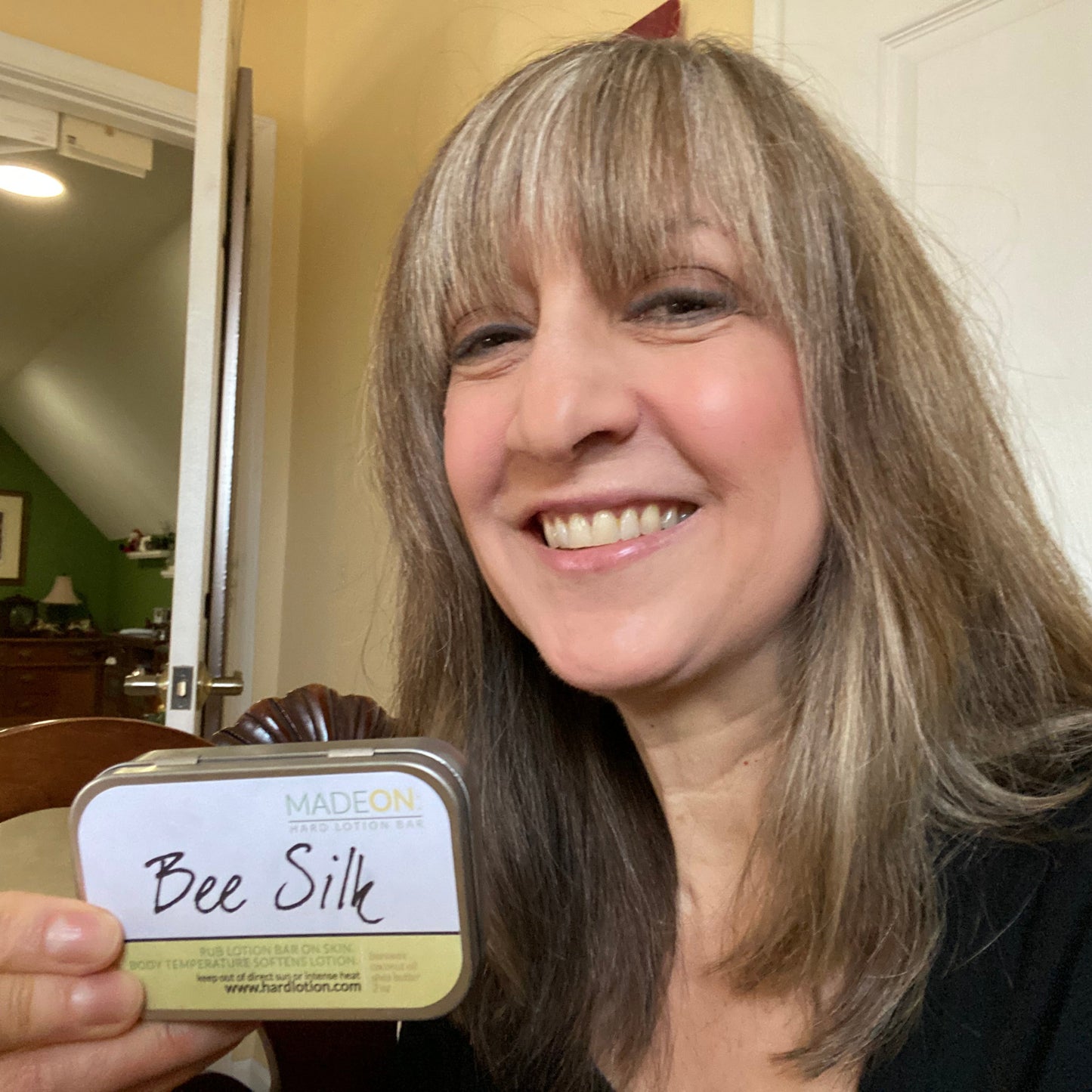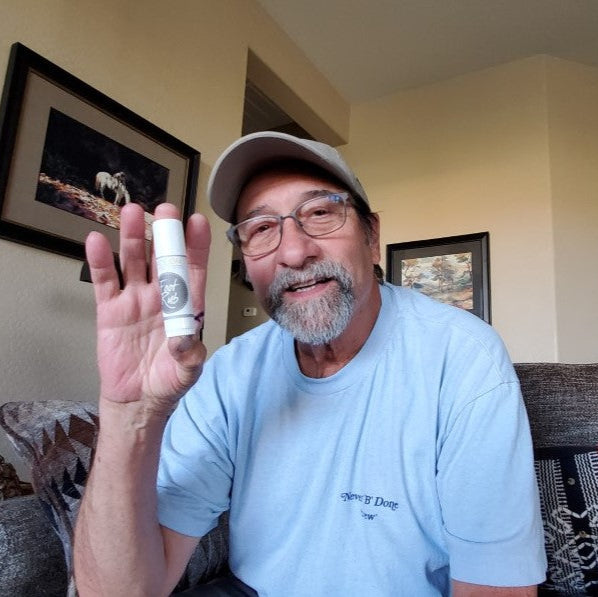 Heal the heel!
Amazing how quickly the Foot Rub clears up dry, cracked heels.
Exceptional Exemplary
Words cannot express how this product has changed the look and feel of my hands. I had hands that looked leathery and dried and painful. After using the sample the difference is dramatic. My hands are soft and hand holding worthy. Excellent product.
Amazon?
Wished could get these on Amazon!
Goodbye Dry
I didn't realize exactly how dry & rough my feet had become until I got up close & personal with them to apply Foot Rub! Summer exposure had taken its toll. I'm noticing much softer heels & love the lightly minty scent of the product. Bee Silk has been a favorite of my family for years. Its simple ingredients work wonders to soften skin, fill in cracks & rough areas, & it continues to protect long after application. The pocket size is a great travel companion! Perfect to combat dry airplane air.
An impressive change
Belatedly in my life, I have been on a crusade to reduce or eliminate single-use plastics from my life. In this search, I found MadeOn. So far I have tried the Bee Silk, Foot Rub and items in the Mini Mystery Bag. It took a little time to get used to the change in format, and I appreciated the video sent soon after my order. The Bee Silk lotion bar is different from a big plastic bottle of lotion (thank you), but it is far better. Once I learned to use it as directed, it has been superior. It is nice to be able to activate a small amount of the lotion to apply to problem areas as well as making my hands so much softer and non-greasy than the other lotions. The Foot Rub is quite amazing. Again, I had to learn to rub it all in, unlike other lotions, but it has made a significant difference in this old lady's feet, making my heels and toes so much smoother. Loving it. In the mystery bag, I really like the tinted Crimson Rose lip balm but won't try the Pumpkin Spice lip balm since I don't care for that scent. I'll give it to someone that likes it and thereby spread the word about your products. Let's continue this plastic-free journey together!
Loved it!!!!
I purchased some of your products for my wife and daughter for Christmas and they loved them! Thank you for providing such a quality product. Everything smells, feels , and looks great!
Lovely feel
My husband and kids and I all love how smooth the Bee Silk bar is, and I appreciate that I can put it on and immediately go about my tasks without leaving greasy smudges on everything. We can generally tell when we next wash our hands that the beeswax has given our skin a protective coating. I particularly like that I don't have to worry about my small children having this on their hands as the ingredients are all so safe.
Wonderful Feet & Hands
I love the Bee Silk Hard lotion. It works wonders on my dry legs, arms snd hands. Love the Lavender Bee silk too. The foot rub stick is great for my dry heels. They feel better than ever. Love them, they work.
Great Products
I have been struggling with rough feet. I ordered the Smooth hands and feet collection in hopes it would help. It has been a few days now and it seems to have made a difference. I am hoping with time it will resolve my roughness.