Regular price
Sale price
$15.00 USD
Unit price
per
Sale
Sold out
⭐⭐⭐⭐⭐

"Sometimes the stick is just what you need to do some dry trouble areas quickly. Easy to bring with you, it can double for lip balm if you don't have any with you."

-Ella
What's in the Beesilk Lotion Stick that makes it so effective to fix the cuts and splits in your skin?  Our 3 ingredient stick has BEESWAX, which seals in the effective and nourishing coconut oil and shea butter. Beewax makes the stick "hard" but also keeps you from having to re-apply the lotion like you do with liquid lotions. 
But it's what's NOT in the lotion stick that makes it work so well: No WATER. Water as an ingredient means you need added preservatives and additives that also tend to irritate the skin. 
How do I use it? Simply rub the stick over your skin and rub in until fully absorbed. You'll notice a difference immediately, but you'll especially love that you still feel soft the next morning. 
Why is it better than liquid lotion?  No more greasy, highly fragranced lotion necessary. This stick is scent-free, and is also free of preservatives and additives that can irritate the skin. Only 3 ingredients!
Solid at room temperature, the Beesilk hard lotion stick is designed to specifically protect and smooth over dry, cracked skin.
Ships within 3-5 business days. 
Ingredients: 76 degree coconut oil, unbleached beeswax, naturally refined shea butter.
Find hard lotion in BAR form here:
Pocket size lotion bar (.71 oz)  https://store.hardlotion.com/products/beesilk-lotion-bar-pocket-offer
Full Size lotion bar  (2 oz)  https://store.hardlotion.com/products/beesilk-lotion-bar-full-size-in-tin
Shipping & Returns

Free shipping on orders over $75.

100% money back guarantee. Contact us if you need a refund.

hello@hardlotion.com
Share
View full details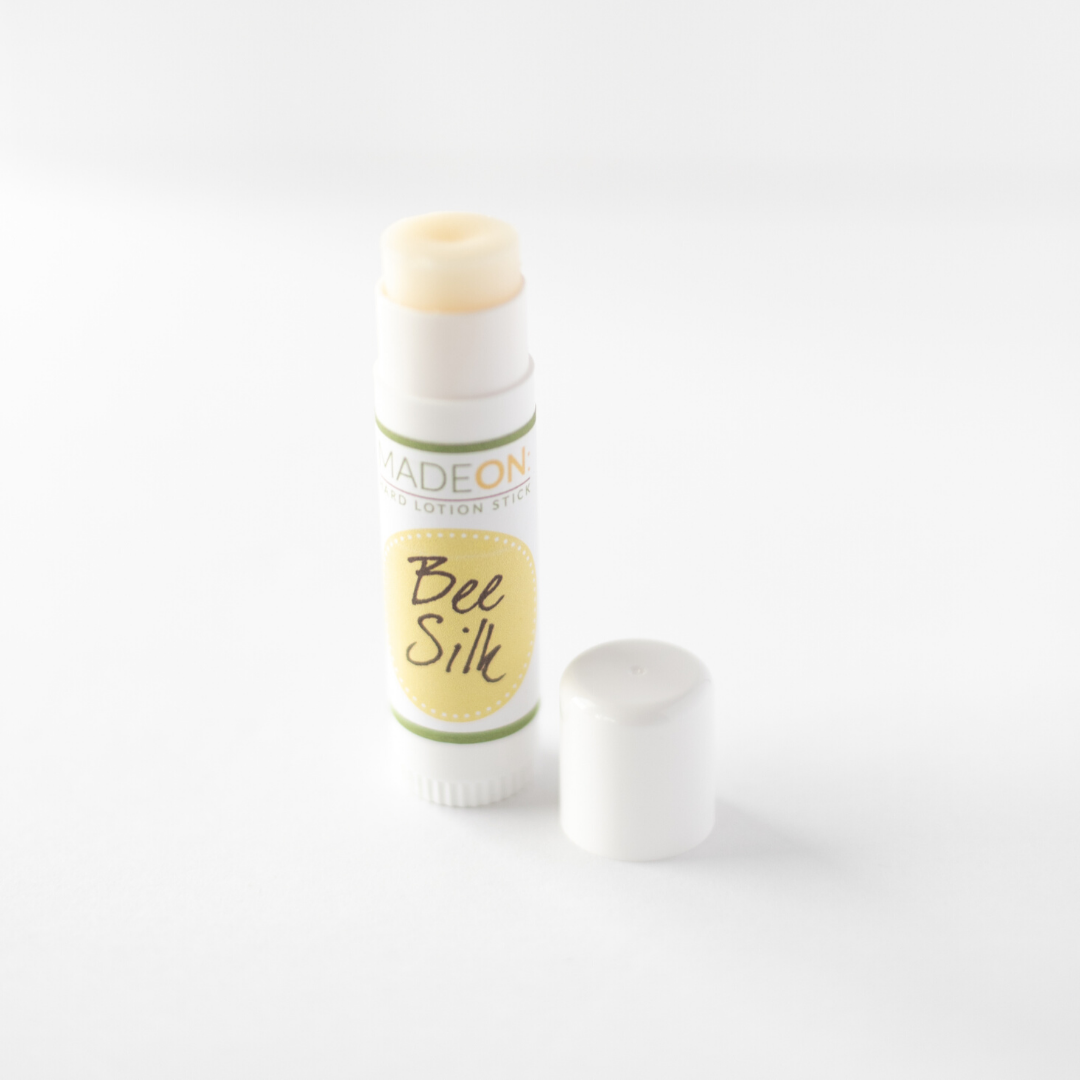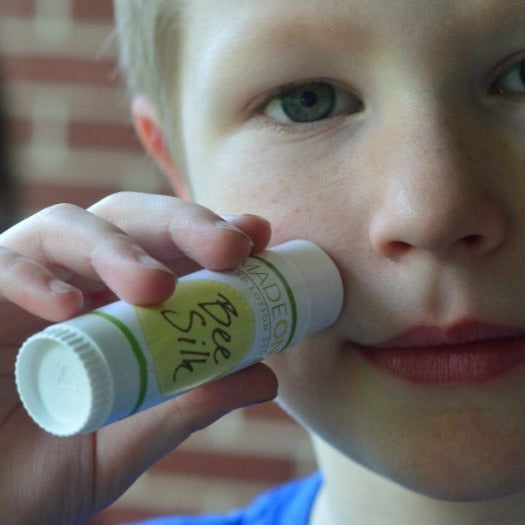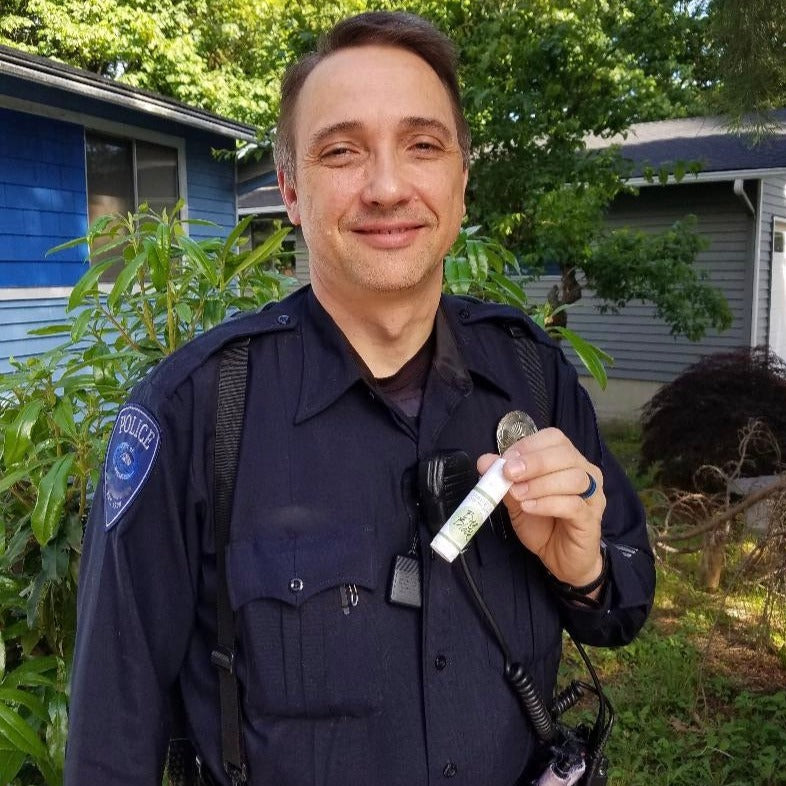 Great!
So easy to use on hard to reach places, like the outer part of my feet, elbows and such
Great portable all rounder
I LOVE this! It is an all rounder. I use it as a lip balm and lotion for the face when on the go. It is not ideal for using on larger parts of the body as lotion because it takes a bit to soften. But I have these everywhere: car, purse, house. They last forever, too. I love the chai scented one. Awesome product!
Great product
Great ingredients and feels so good when I put it on. Using it to help relieve a rash around my lips. Thanks for making a fantastic product!
Beesilk Lotion stick
This product is so handy and convenient. It fits perfectly in my purse or pocket. It also is a nice size to leave on bedside lamp table or bathroom sink counter.
I was disappointed
I bought this because several reviews stated that it was great for dry lips. I tried this on my lips and the first time the stick was very hard and pieces broke off. Decided to try again and it didn't crumble the second time but it didn't make my dry lips any better. For the cost of this item I will stick to my lip balm.
Been using the sticks for years
And we love them. My cuticles look fantastic, as long as I remember to use my bee silk. We have eczema and cracked skin problems, this product goes a long way in relieving both.
Neat and Convenient
I like having bee silk in a tube as an option. I am able to apply it easier in a hurry without getting on my hands too.
Amazing
I absolutely LOVE this in stick form! So much so I keep one in my purse, one by my chair in the living room, and one at my desk. It's very convenient to use for smaller spots like back of the hands without worrying about getting lotion on your fingertips if you need to turn around and touch something right away like a keyboard, phone, book, etc. It is so nourishing and provides instant relief for dry skin. I love that is it natural and good for my skin. Can't recommend it enough!
Works great!
Works great for dry skin! Love it!