Regular price
Sale price
$13.00 USD
Unit price
per
Sale
Sold out
⭐⭐⭐⭐⭐ "

Only using three days, and already seeing a difference!




My chronically dry, cracked heels thank you.

" -Dawn
What's in the Beesilk Lotion Bar that makes it so effective to fix the cuts and splits in your skin?  Our 3 ingredient bar has BEESWAX, which seals in the effective and nourishing coconut oil and shea butter. Beewax makes the bar "hard" but also keeps you from having to re-apply the lotion like you do with liquid lotions. 
But it's what's NOT in the lotion bar that makes it work so well: No WATER. Water as an ingredient means you need added preservatives and additives that also tend to irritate the skin. 
How do I use it? Simply rub the bar over your skin, place the bar back into the tin, and rub in until fully absorbed. You'll notice a difference immediately, but you'll especially love that you still feel soft the next morning. 
Is it for all-body use?  Beesilk Lotion Bars are ideal for hands and feet (especially the cracks in your heels). We have a softer version of Beesilk for more skin mass called Beesilk Jr. Find it here. 
Why is it better than liquid lotion?  No more greasy, highly fragranced lotion necessary. This bar is scent-free, and is also free of preservatives and additives that can irritate the skin. Only 3 ingredients!
Solid at room temperature, the Beesilk hard lotion bar is designed to specifically protect and smooth over dry, cracked skin.
We also have refill packs! Find them here: 
Small/Pocket size: https://store.hardlotion.com/collections/all-products/products/beesilk-bar?variant=43343414087
Full size refills: https://store.hardlotion.com/collections/all-products/products/beesilk-bar?variant=43343413959
Ships within 3-5 business days. 
Ingredients: 76 degree coconut oil, unbleached beeswax, naturally refined shea butter.
Sizes:
Pocket size (.71 oz)
Stick (.5 oz)

Find Beesilk Jr here (a slightly softer version for more sensitive skin)
In this video, Christine shares how Beesilk helped her dry, cracked skin.

Shipping & Returns

Free shipping on orders over $75.

100% money back guarantee. Contact us if you need a refund.

hello@hardlotion.com
Share
View full details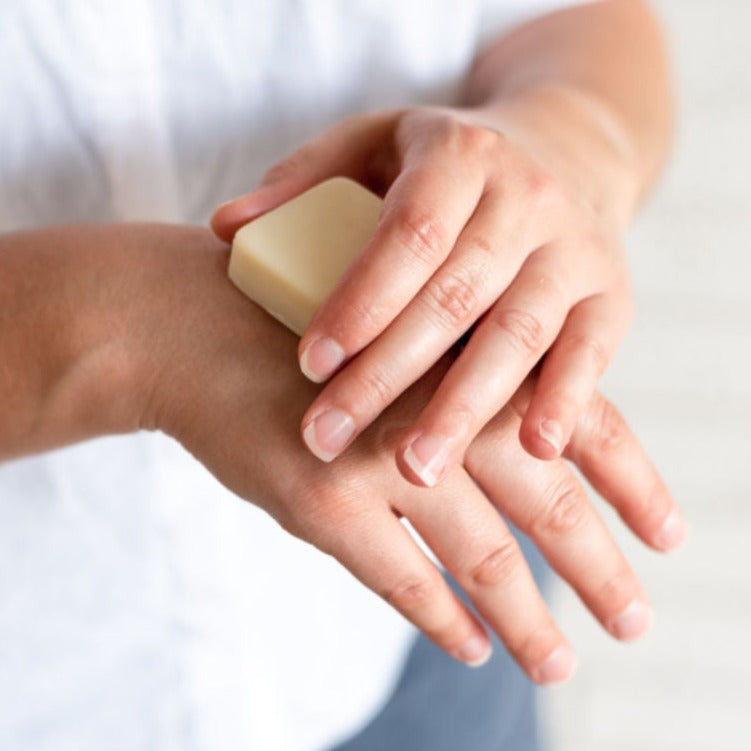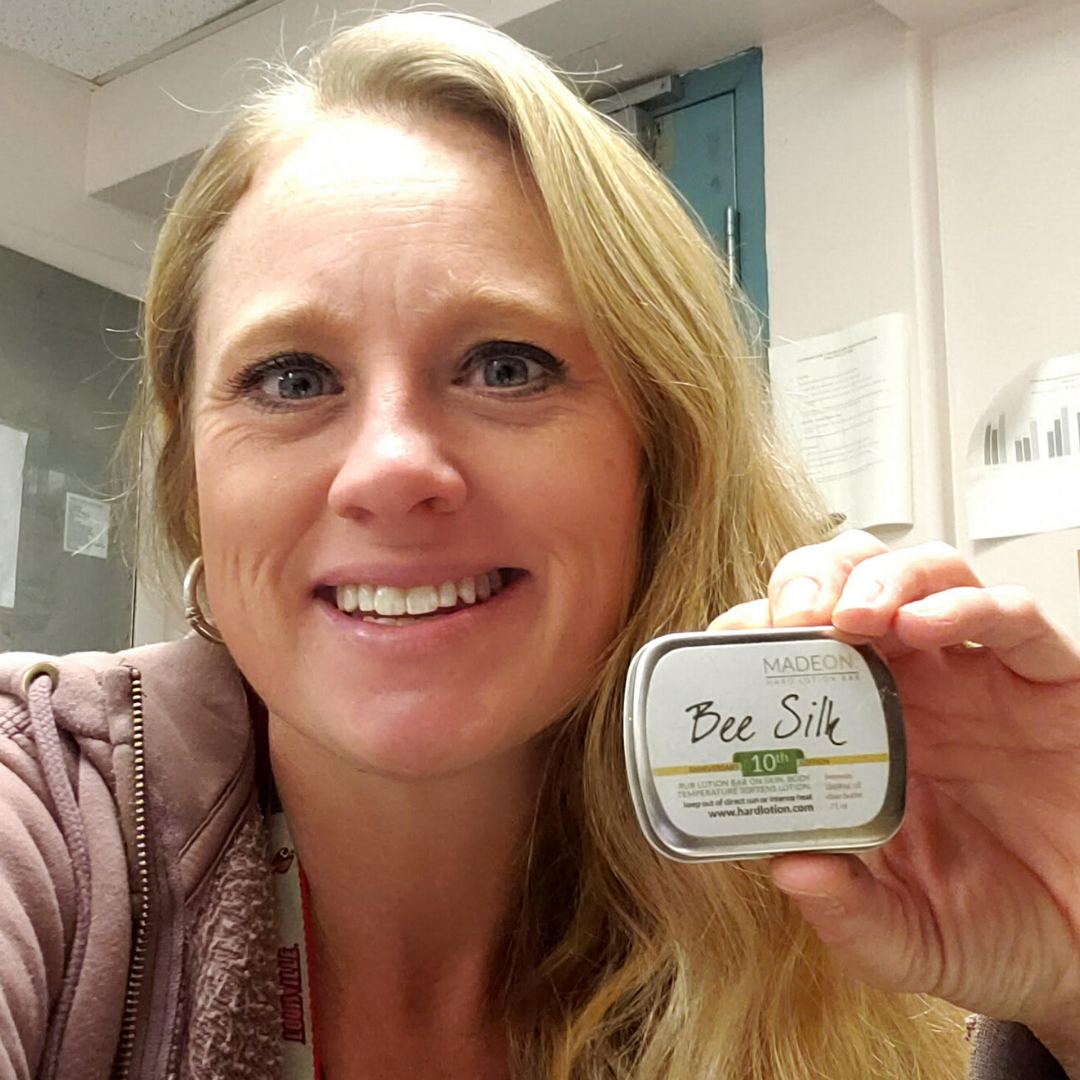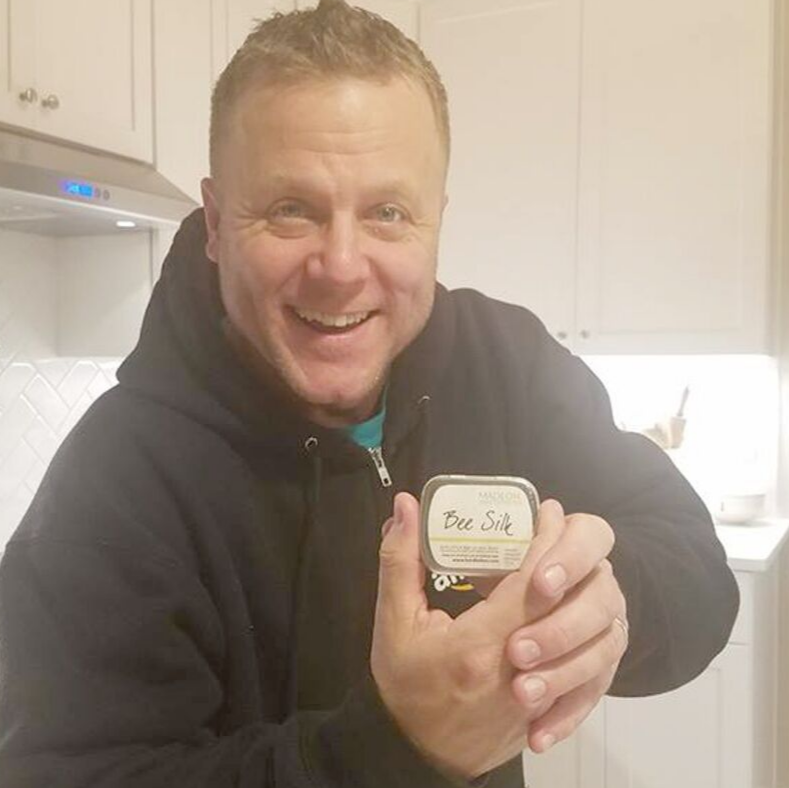 Lotion Bar
Not to fond of the lotion bar. Much rather have lotion that is easier to use for me.
Perfect for knitters.
I keep this little lotion bar in my knitting bag. My hands get very dry doing household chores and I suffer from eczema. I keep this bar in my knitting bag because I've actually pulled yarn while I'm knitting because of dry skin. This lotion bar is easy to use and makes my hands very soft. I'm glad I tried it. It's easy to keep in its own tin and slip into my bag.
Soft lips
I use the Bee Silk on my hands & lips. My lips are sensitive to many lipsticks & chap sticks, but this really keeps my lips healed.
I gifted it to a friend who has severely dry skin due to chemo...
She loves it!
Excellent Quality, but maybe allergic to it
This bar arrived very well packaged and it is soft and smooth and goes on the skin easily. Although after 2 days of use I think the redness on my face has decreased, my palms are starting to itch and become abrased like a break out of eczema there. So not sure if it the beeswax because I use shea and organic coconut as my primary hand cream. Could be something else but at the moment I do not know what that it. Will continue to use on my face for another week and see how that turns out. Thanks for the trial
Hard Lotion Bar
Love it!! Perfect proportions id shea butter, coconut oil, and beeswax. No greasy feel on my palms.
Lotion bar
This is a game changer! I work in critical care, lots of alcohol hand sanitizer and hand washing, even though I'm diligent about lotion on my hands after, nothing has compared to this! Also I have horse's, and picked out their feet and the brush part of hoof pick causes abrasion on the bottom of my hand. After the application of this lotion bar it helped heal my skin right away! It wasn't peeled away skin any longer! This will be a staple for sure!
These are the best!
These lotion bars are the best. I've been using them for years and there's nothing that compares when you need really nourishing moisture. I use them mostly for my hands, but my teens like them for hands, feet and on bug bites. Thanks for a great product!